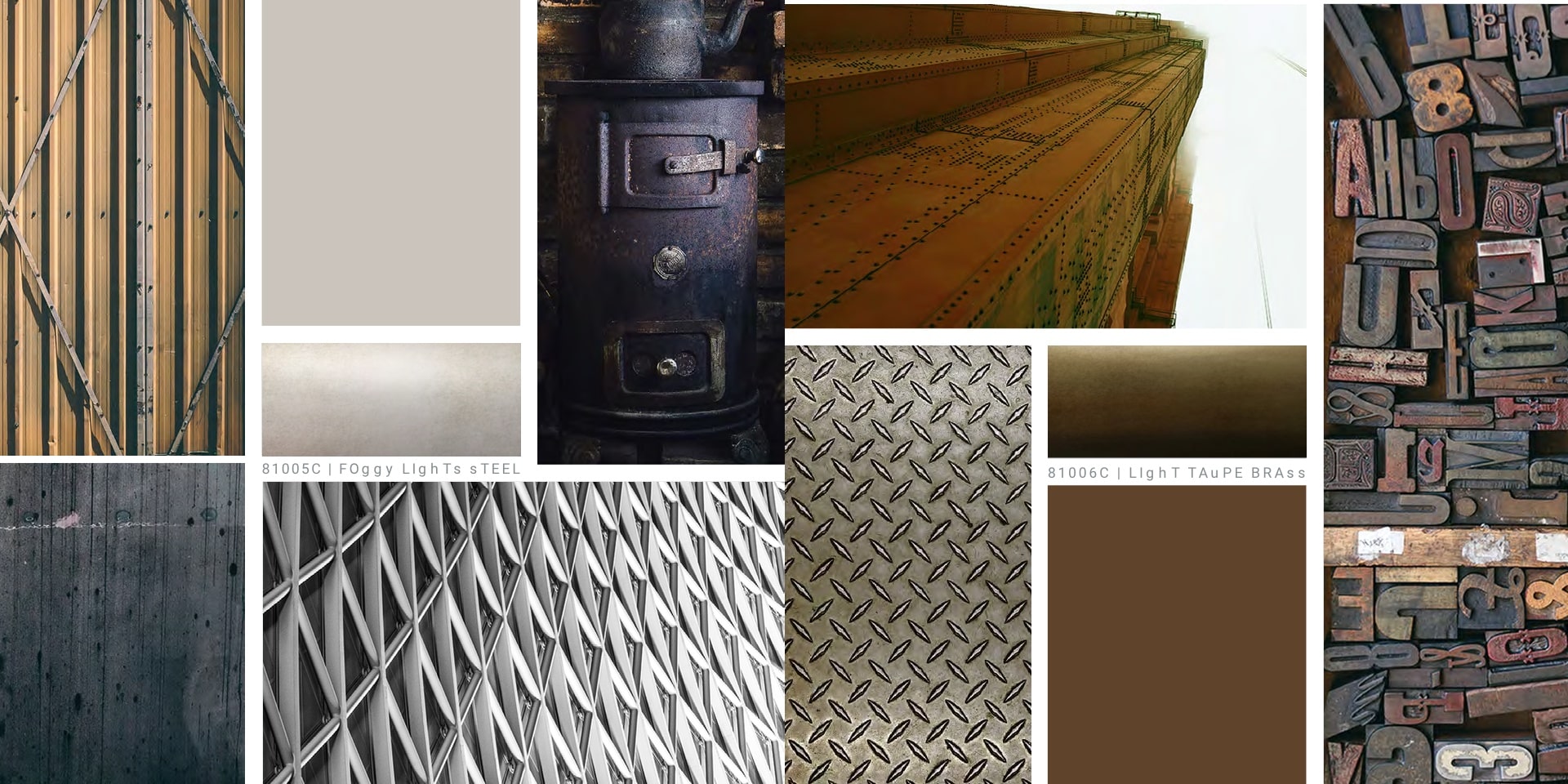 Special paints catalog variazioni metalliche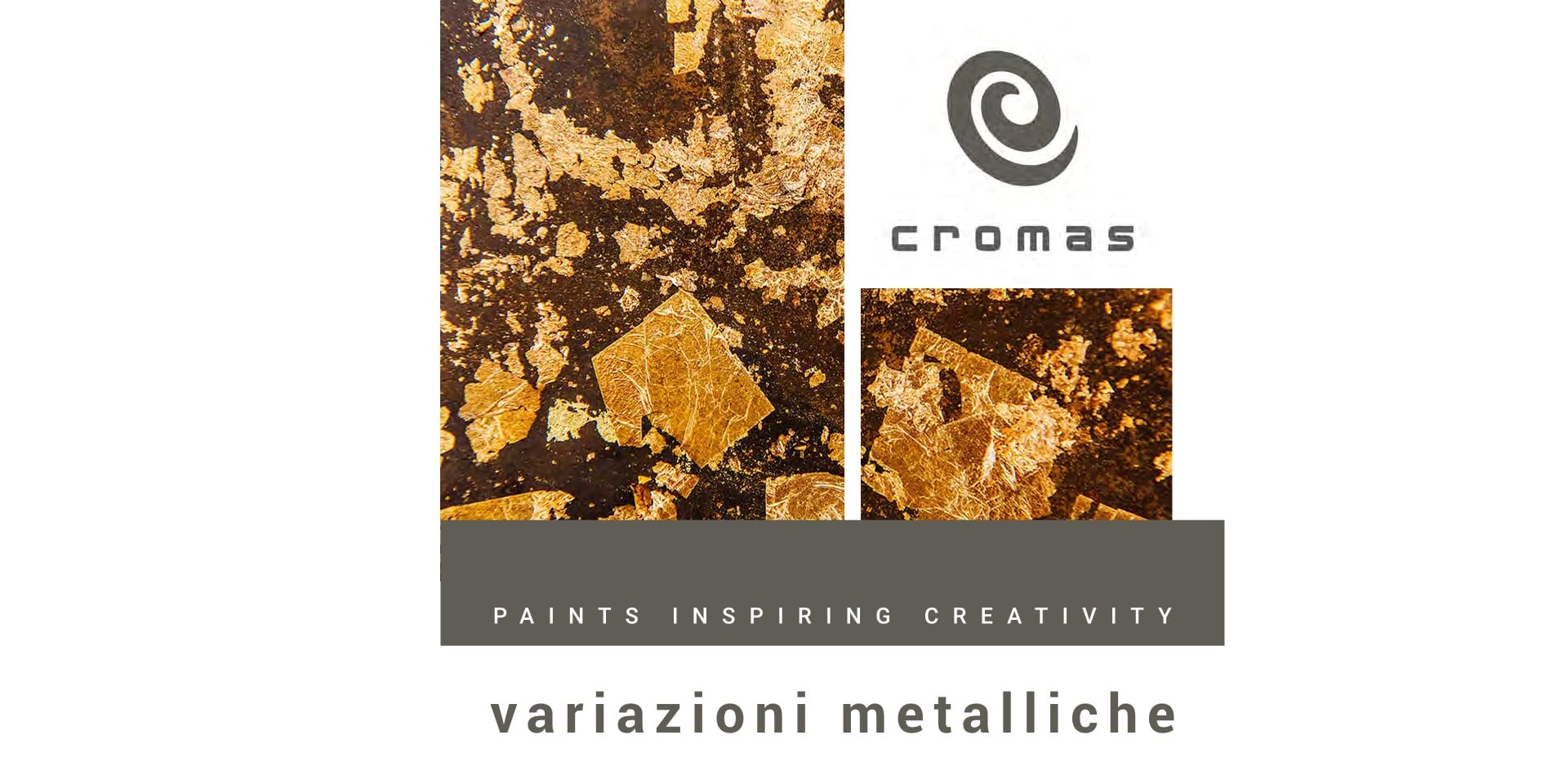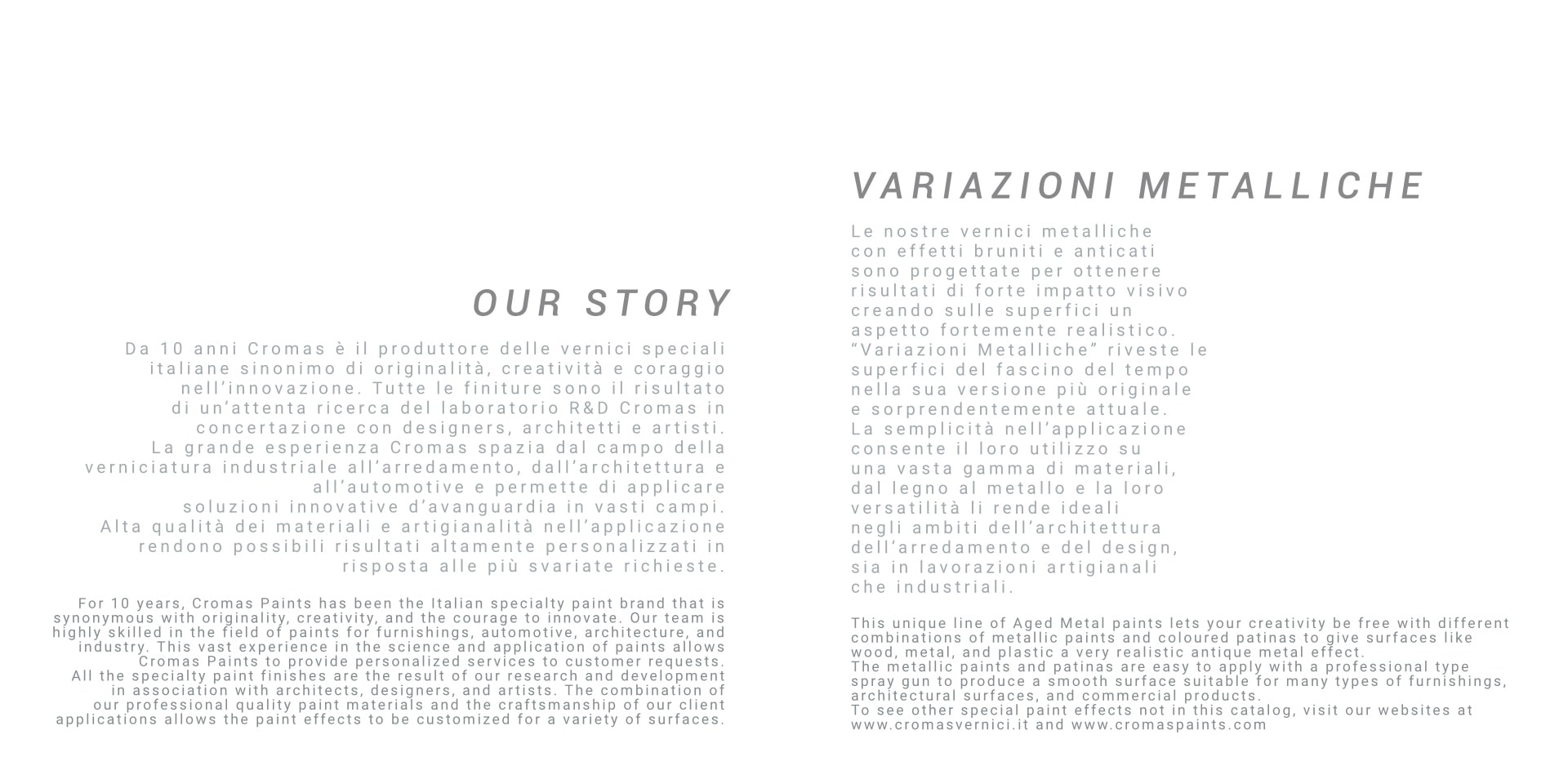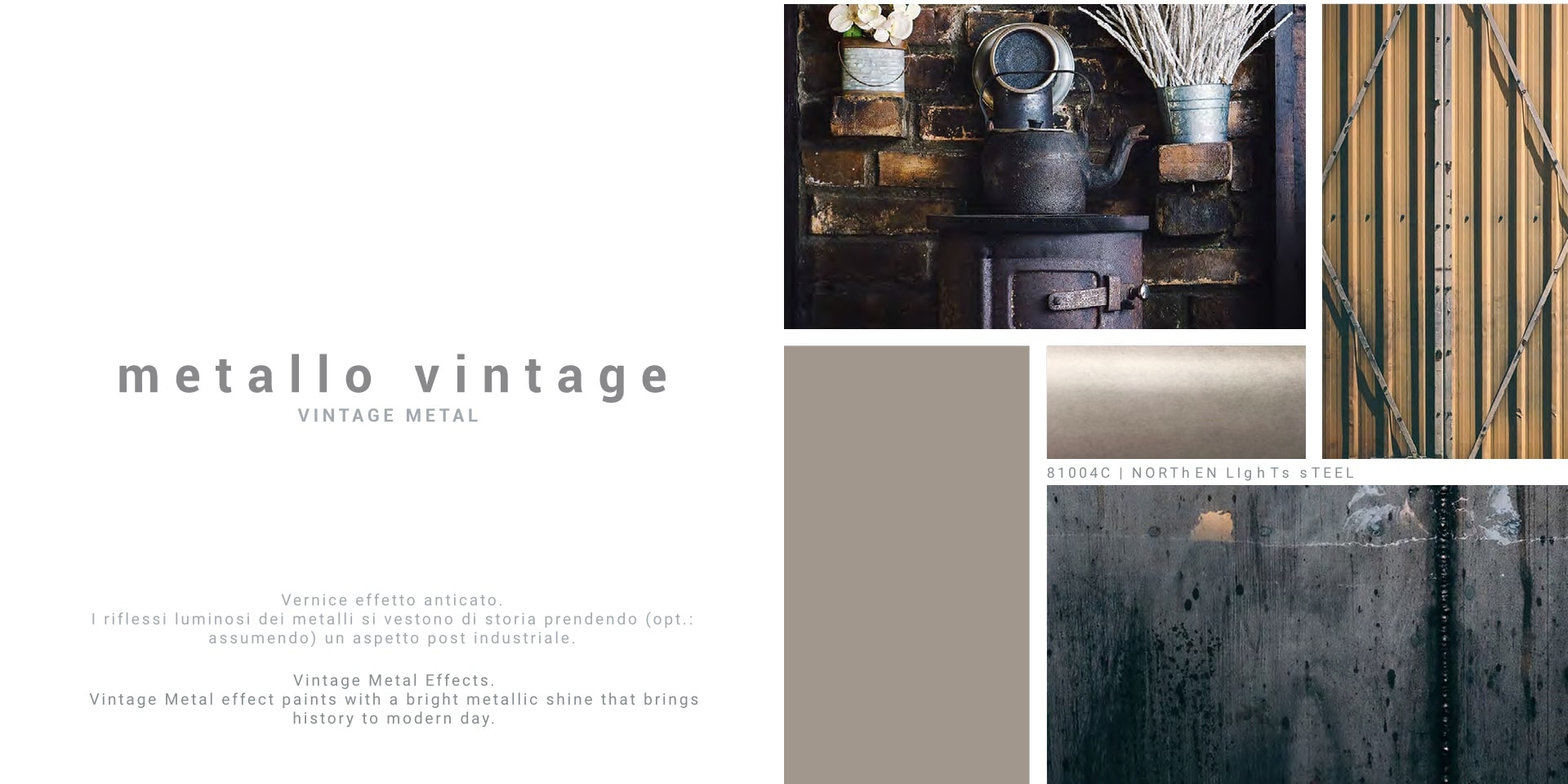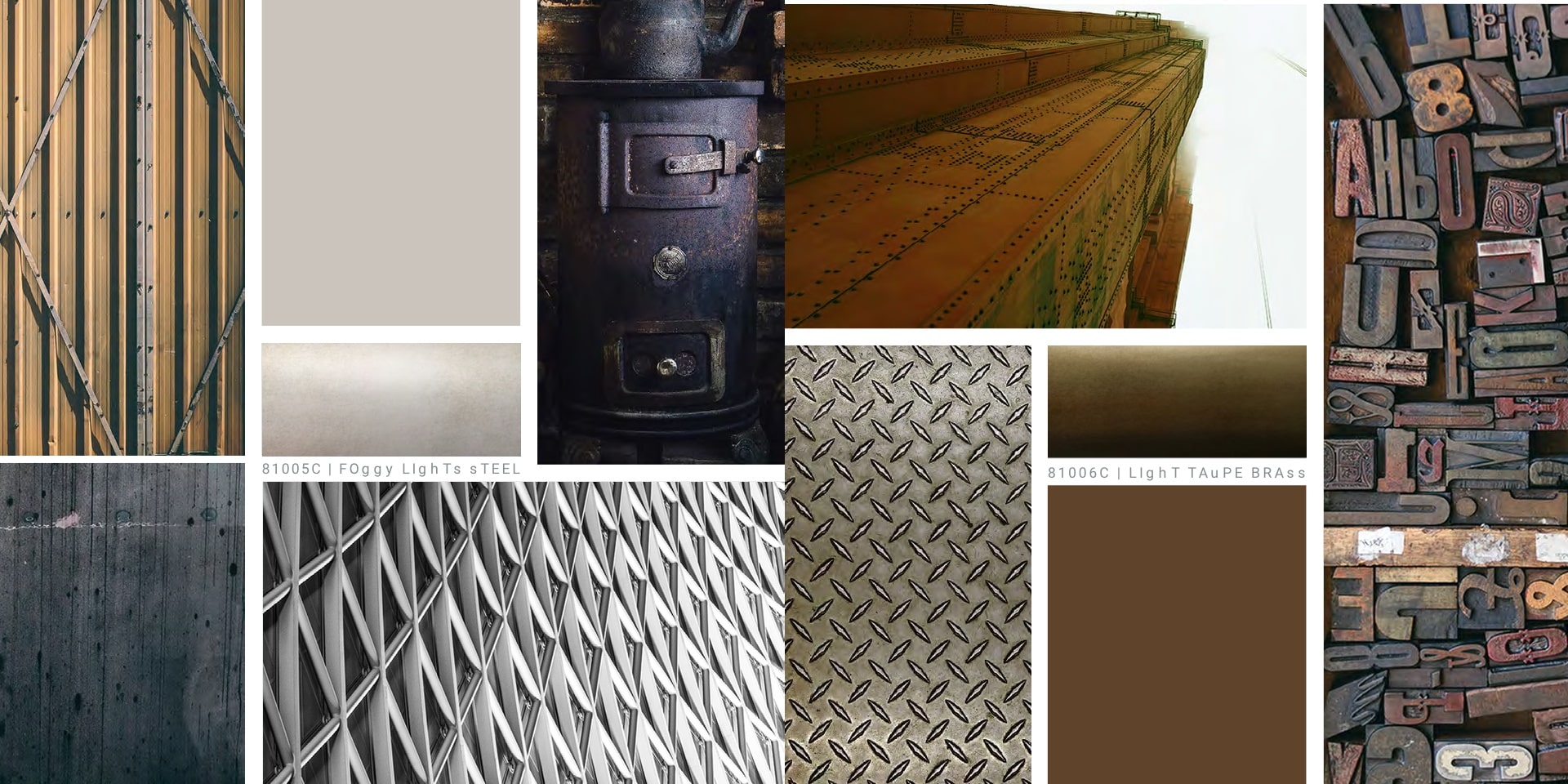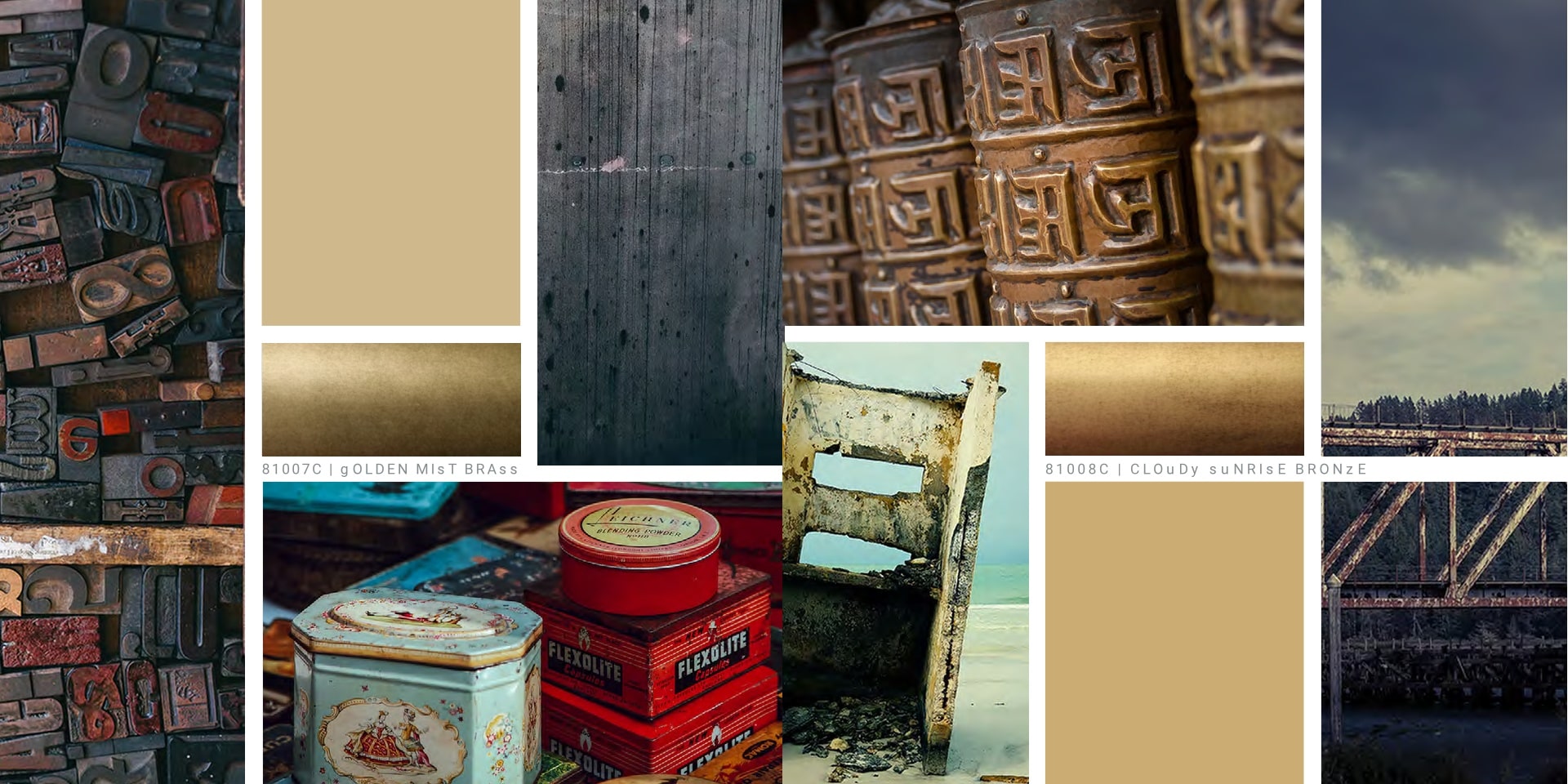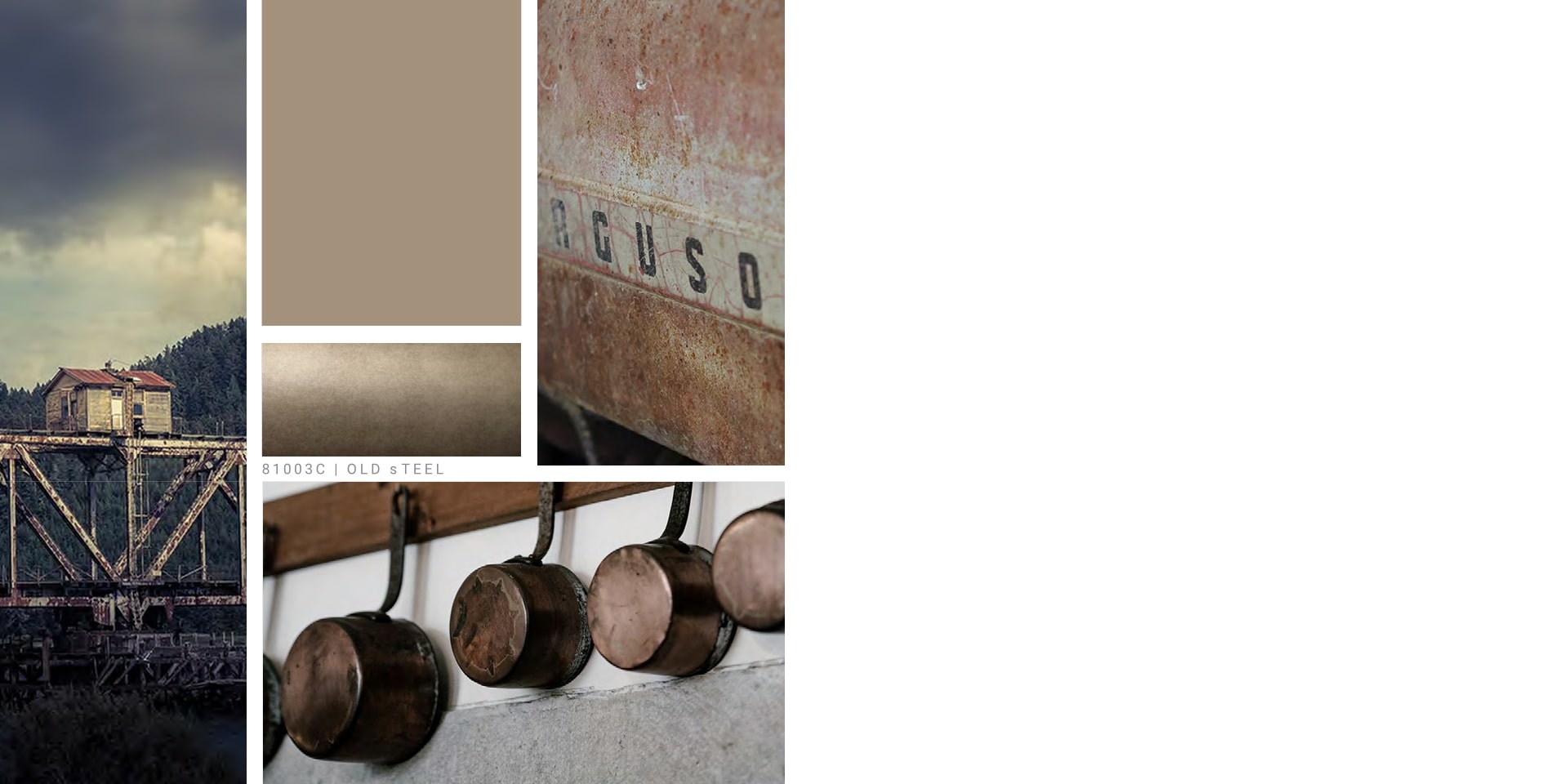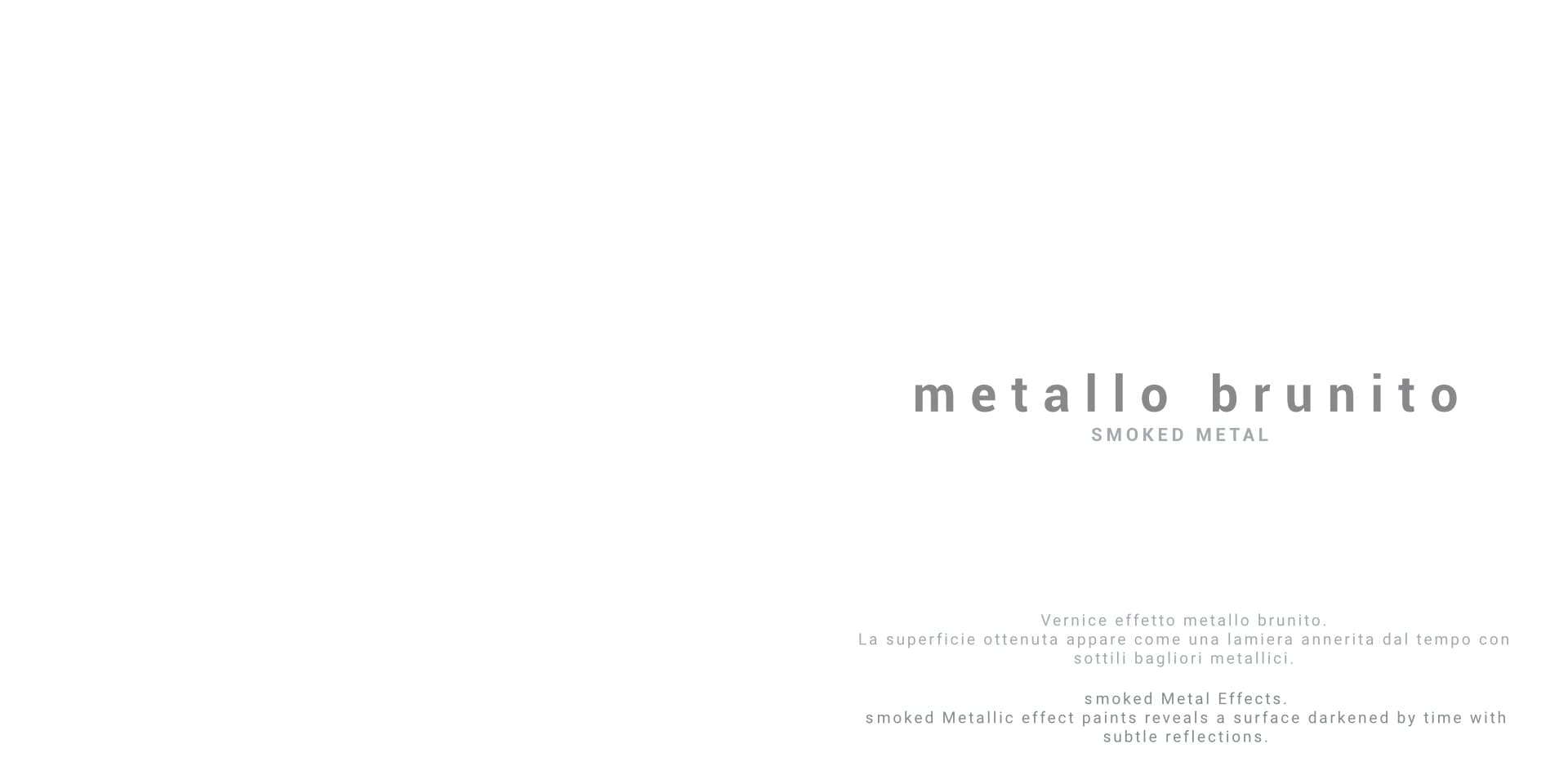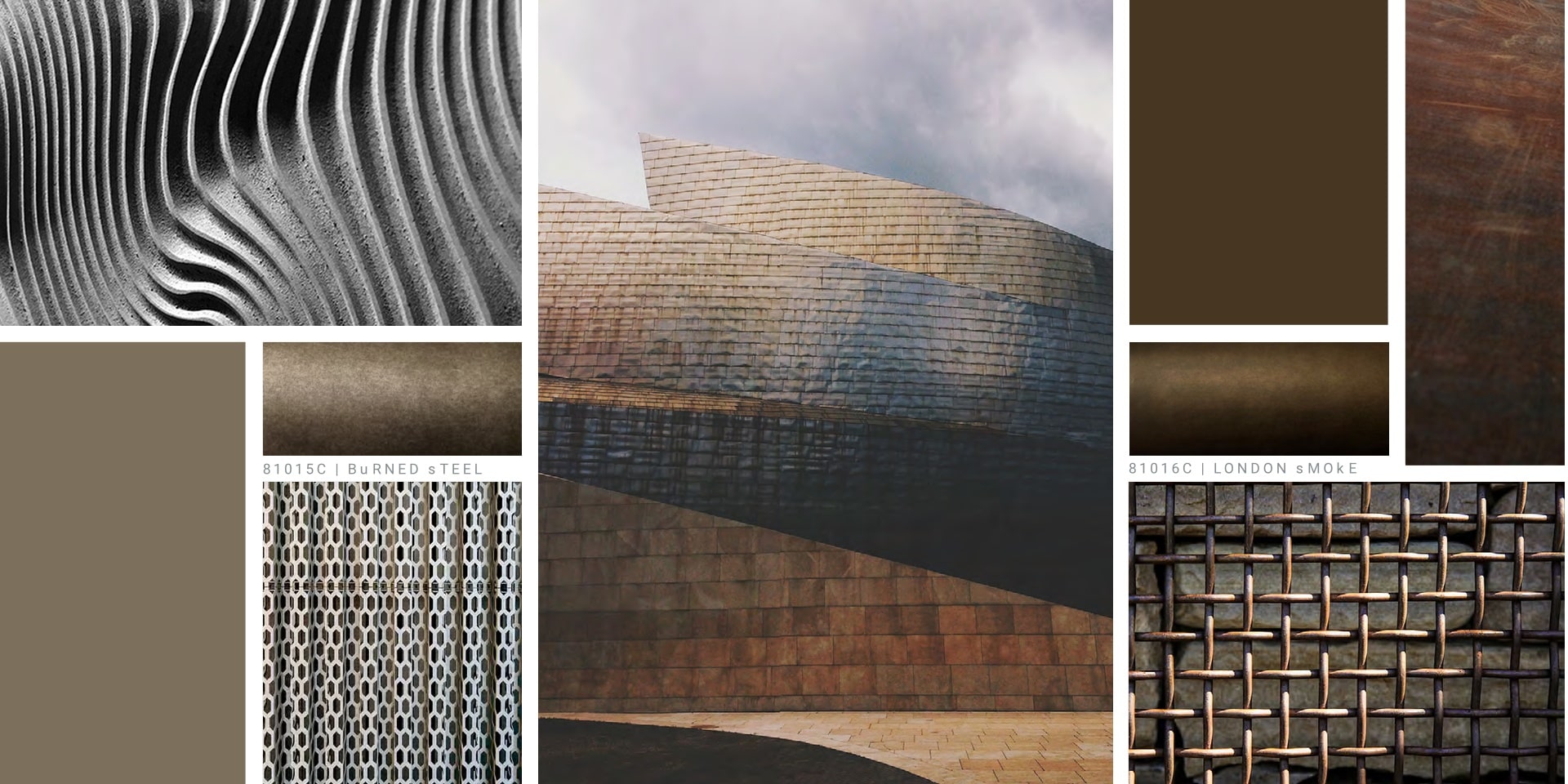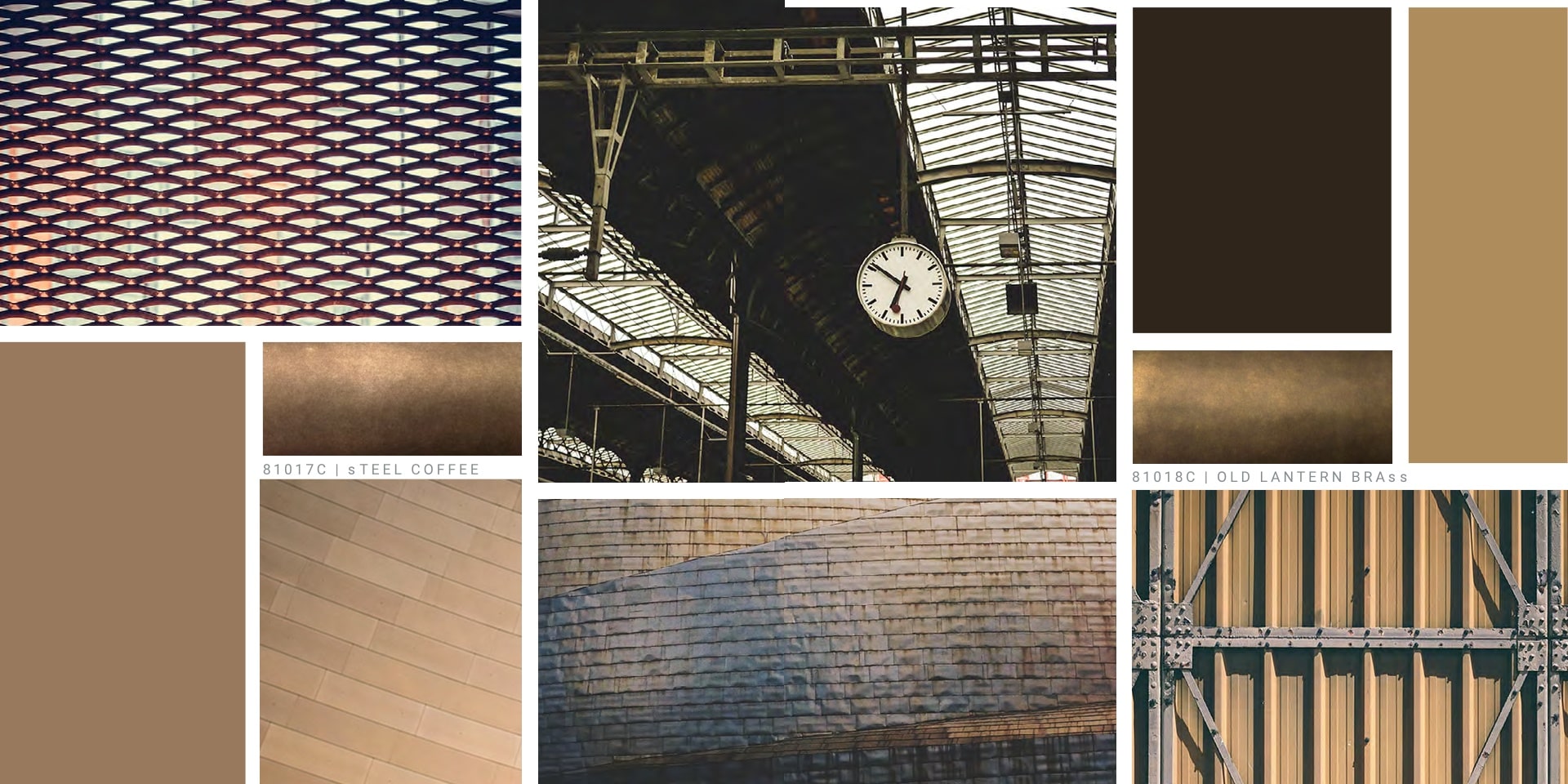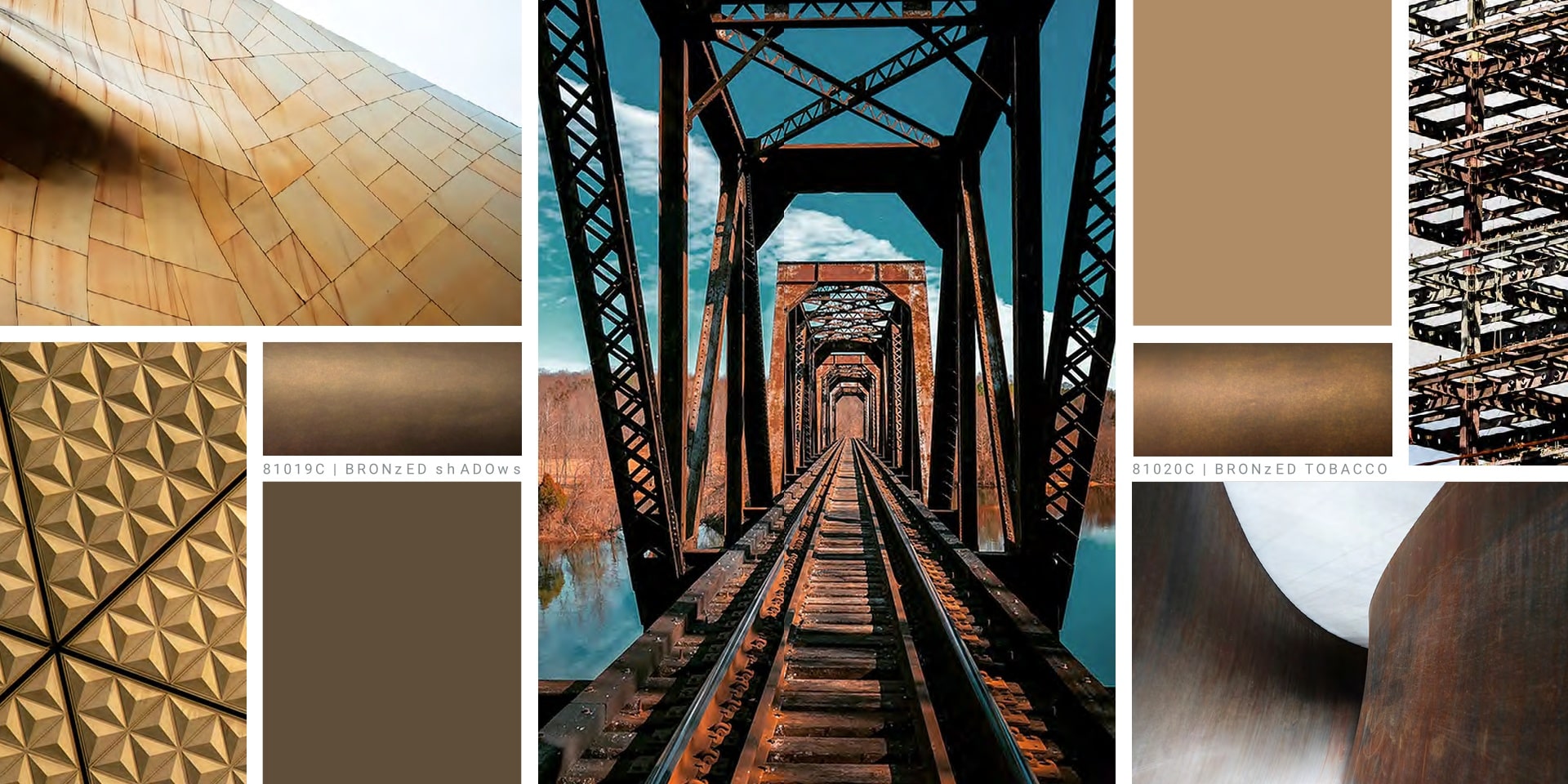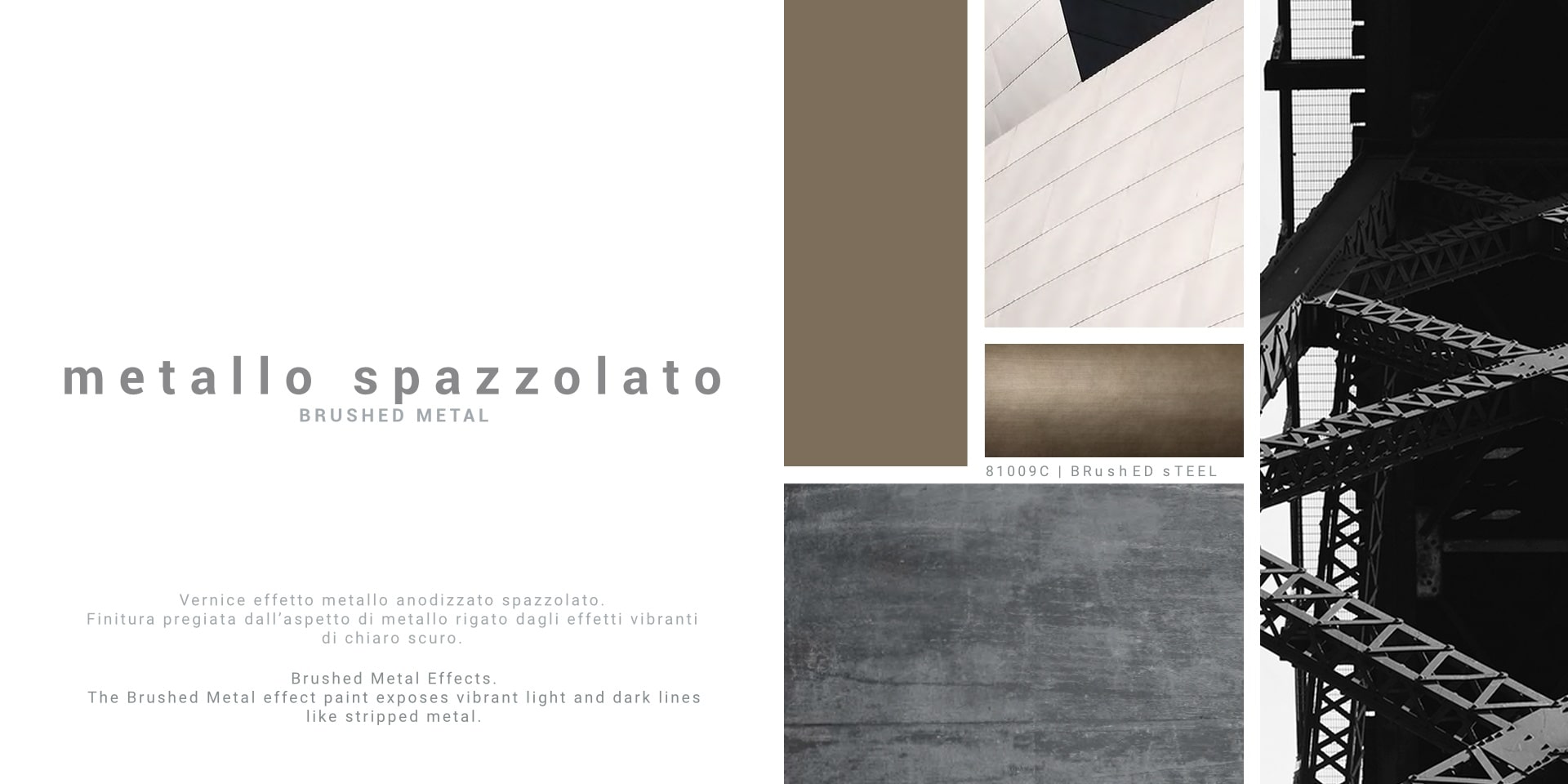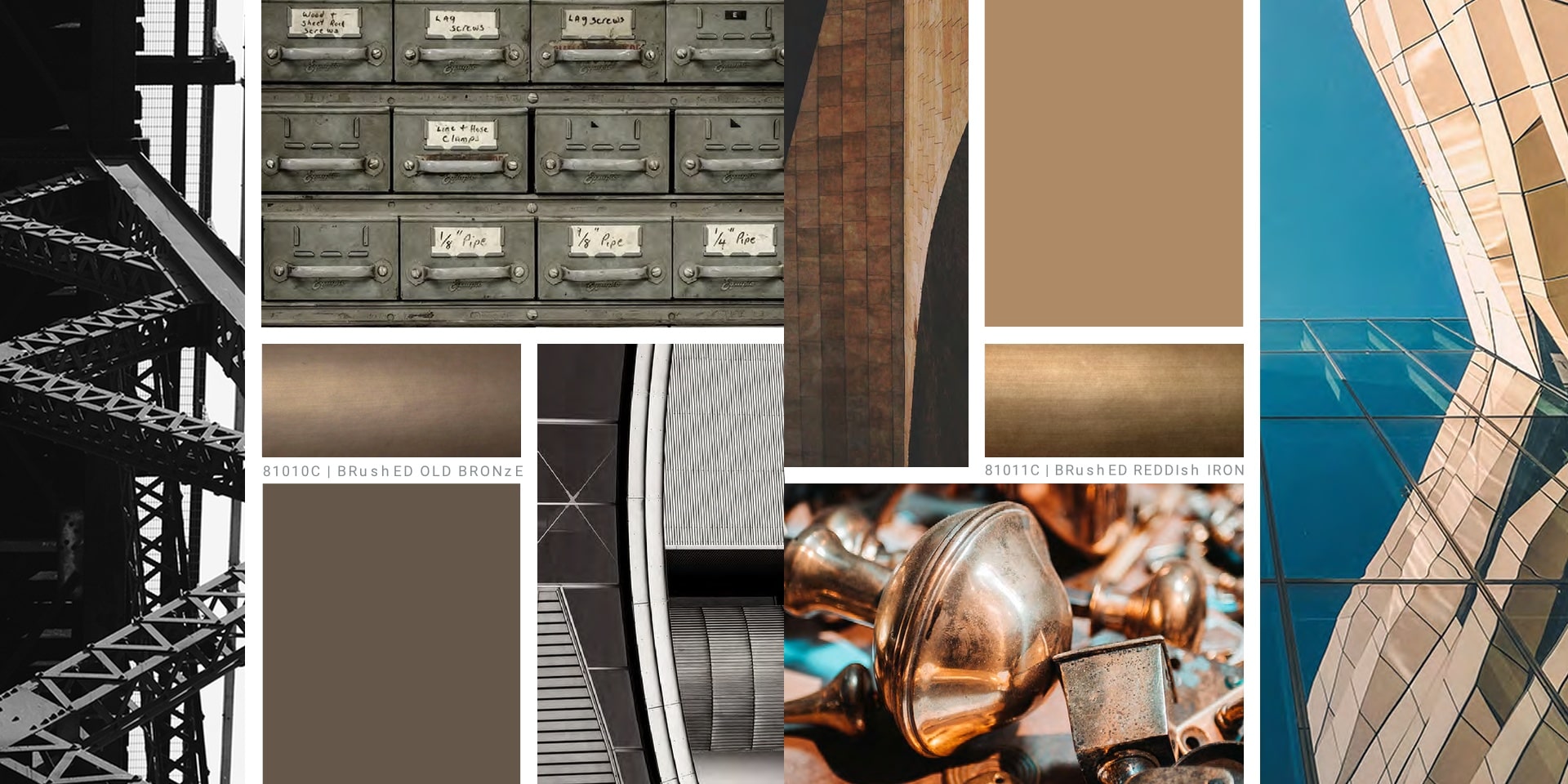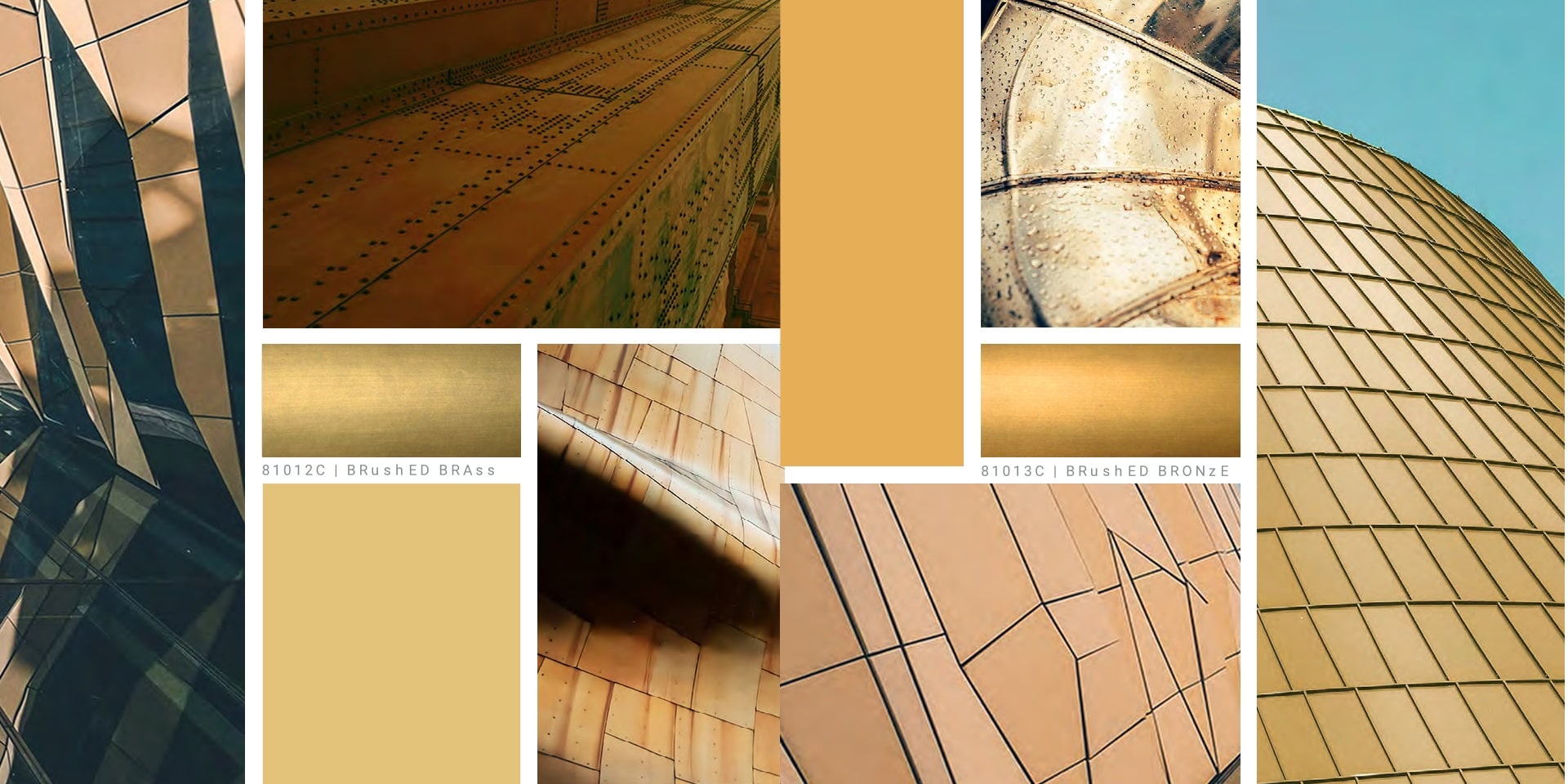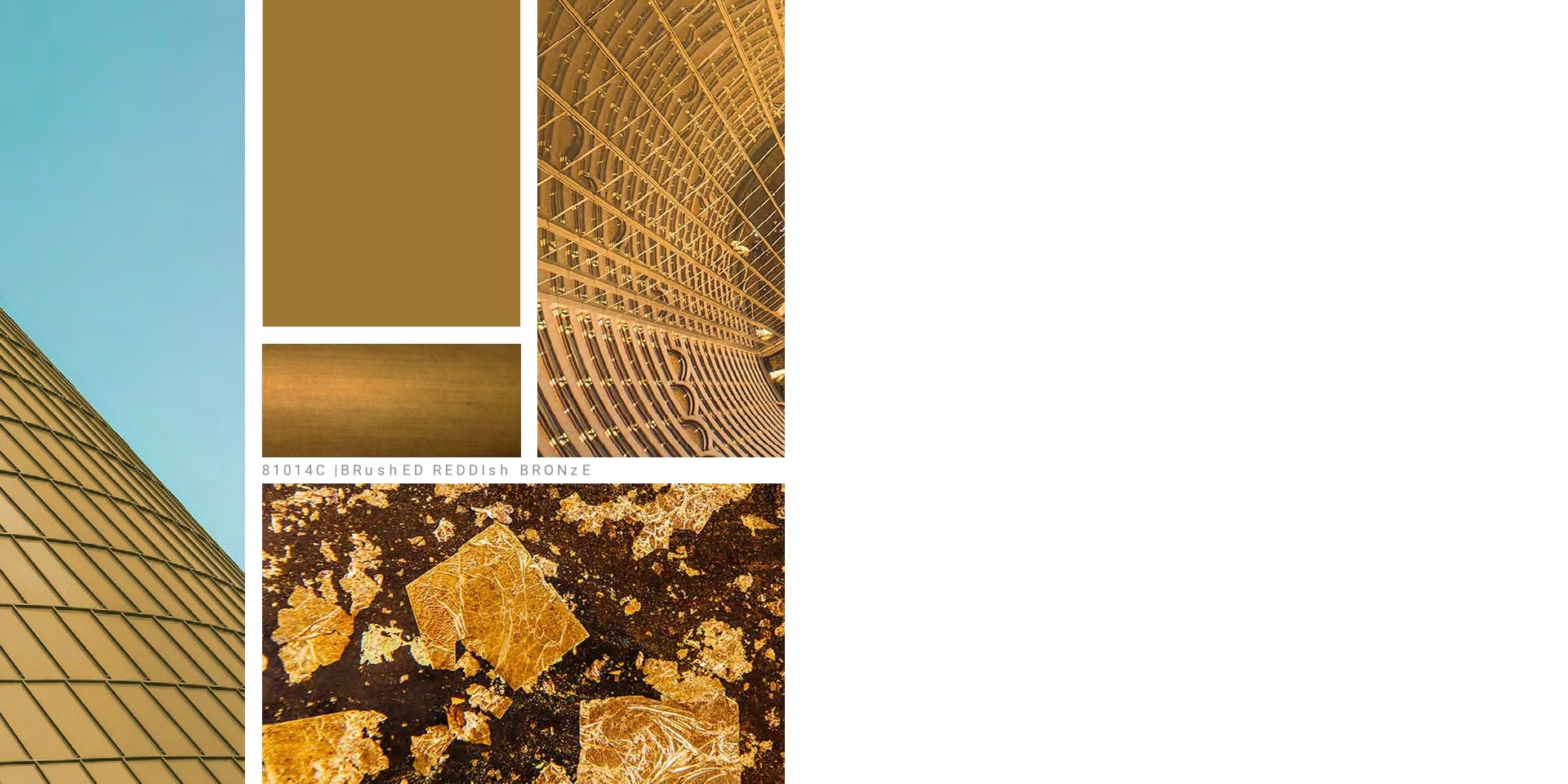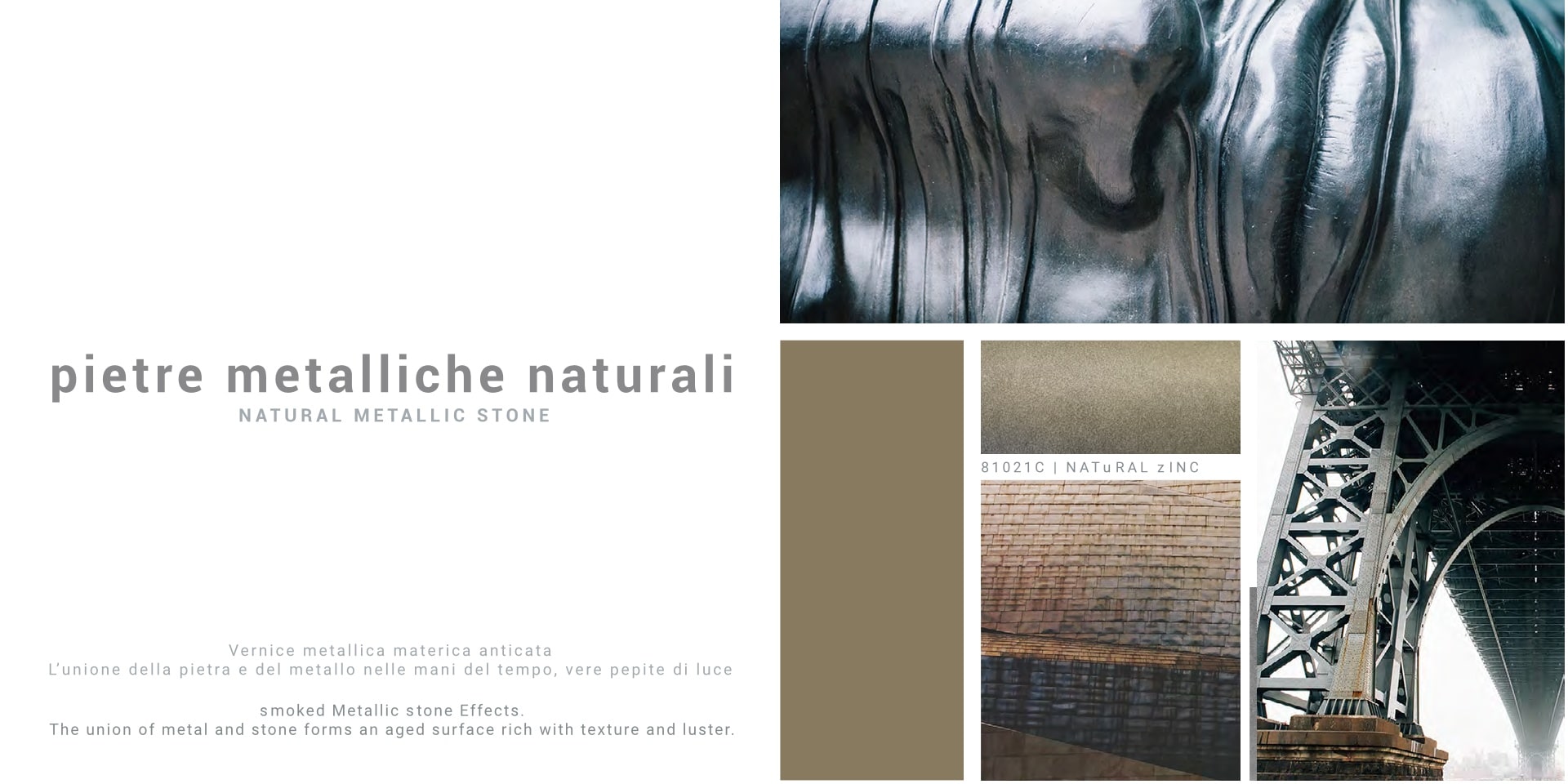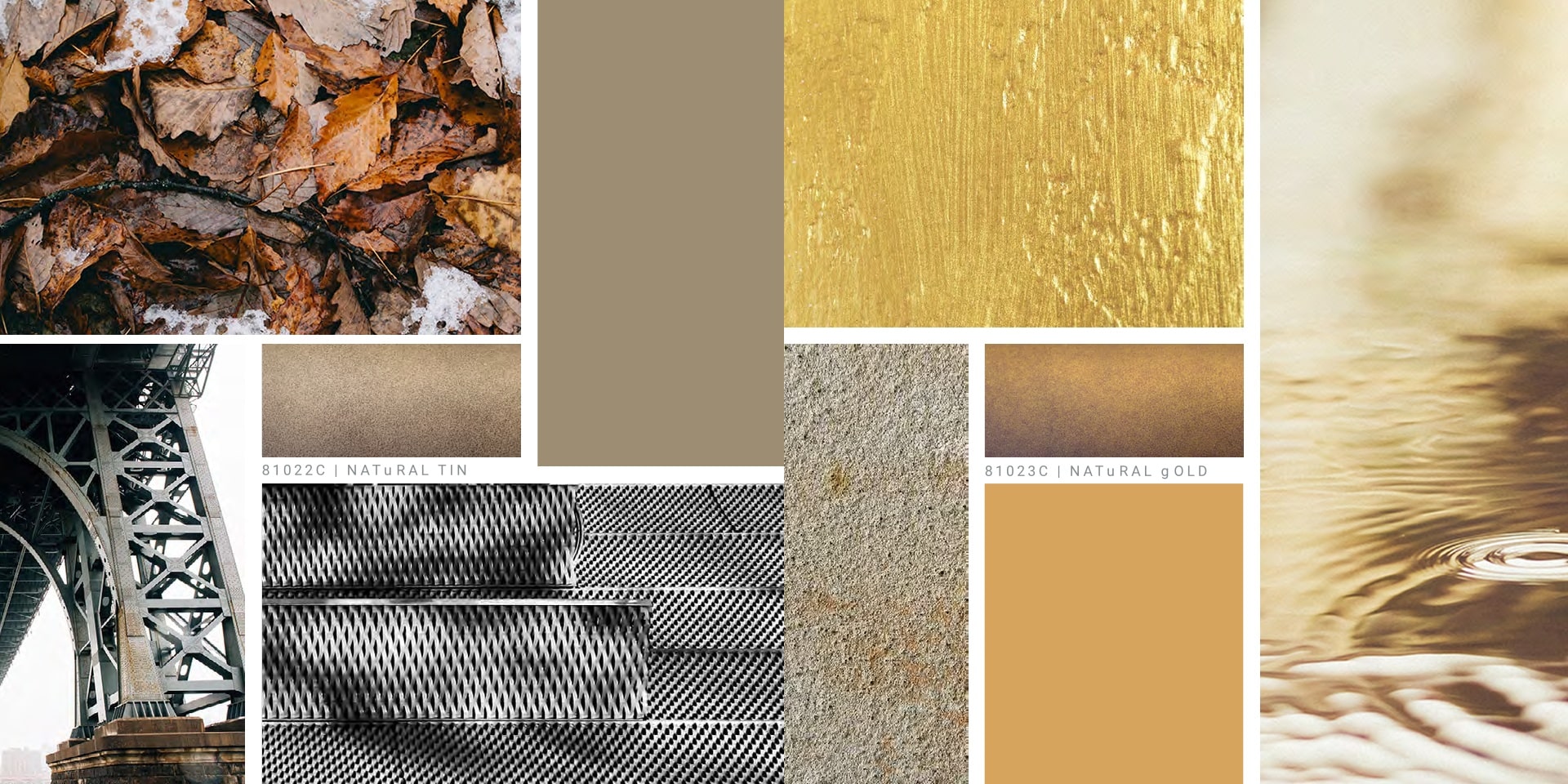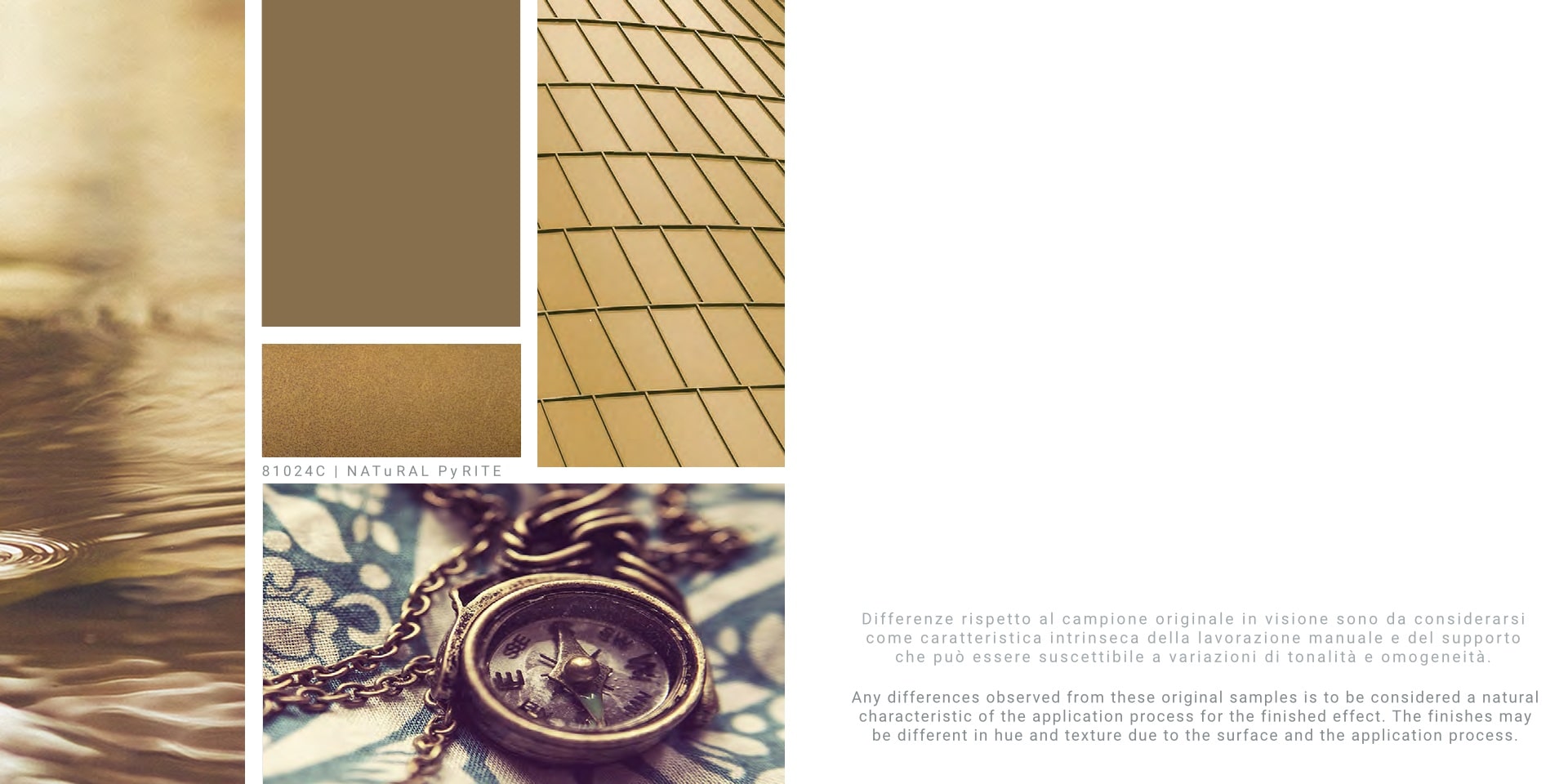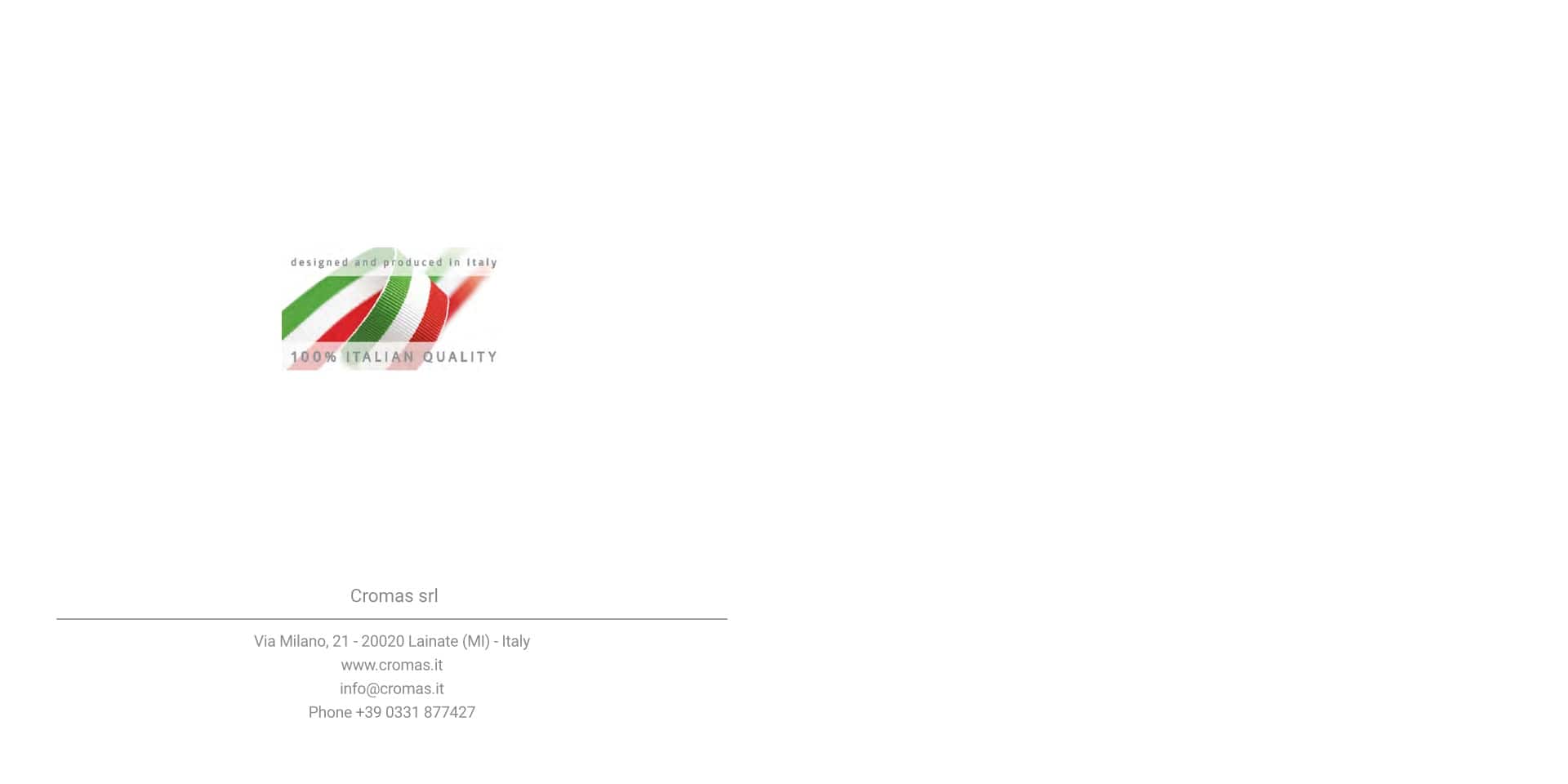 Variazioni Metalliche
Metallic Variations
Metallic properties and shades of other times and territories
Enhancing and contextualizing projects of
interior design, furniture, contract, automotive.
We'll take you on a journey
that goes back to pick the unique properties and
the beauty of antiqued paint texture, bronzed and brushed style
embracing metal variations.
With Variazioni Metalliche we aim to explore the territory of metal
to range toward new declinations,
and develop elegant and contrasting shades of color.
Finally, we reached the materic effect to shape and give depth
to the brightness of the metallic effects of these special paints.
Give your industrial or artisanal works
new color shades through the application of our antiqued paint textures.
Coffee. Natural Gold. Zinc. Bronze.
Accept our intuition and work out new interesting design variations.
London smoke, Old lantern brass, Old steel.
Through our catalog Variazioni Metalliche we present
paints with metallic effects that evoke other places and times.
…Vintage metal – antiqued paint texture, post industrial style…
…Smoked metal like metal sheets blackened by time…
…Chiaroscuro between the lines of Brushed metal…
…Materic effect and relief meet metal and from here: Natural metallic stones…
Meet Cromas
We will be your constructive support that can help you implement your next project with a top aesthetic and functional touch, the one that you are just looking for.
Enhance your innovations through our unique finishes.
Shape your ideas through our professional solutions.
Paints for professional and artisanal use
Paints studied and produced in Italy
Reproducible results in series production