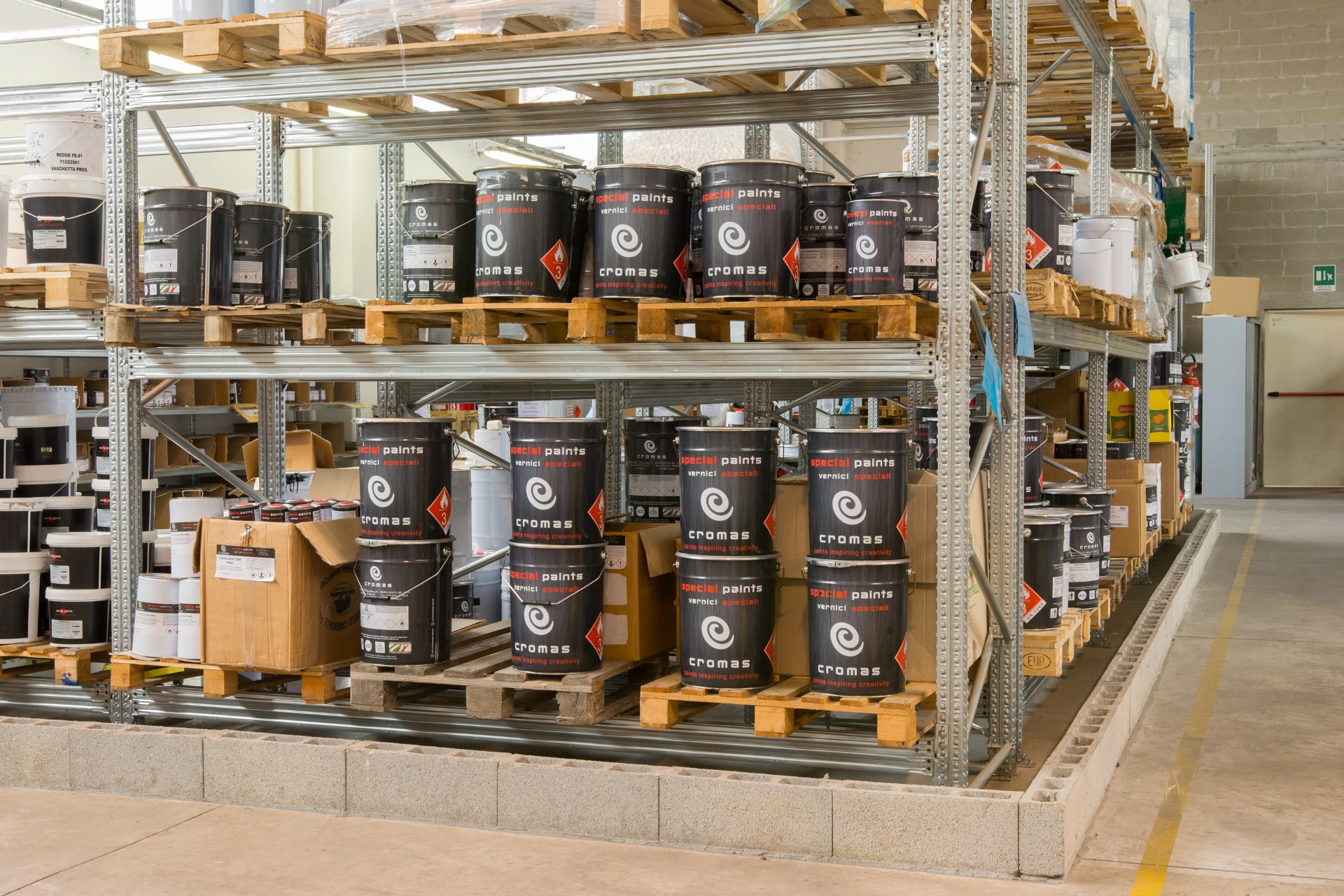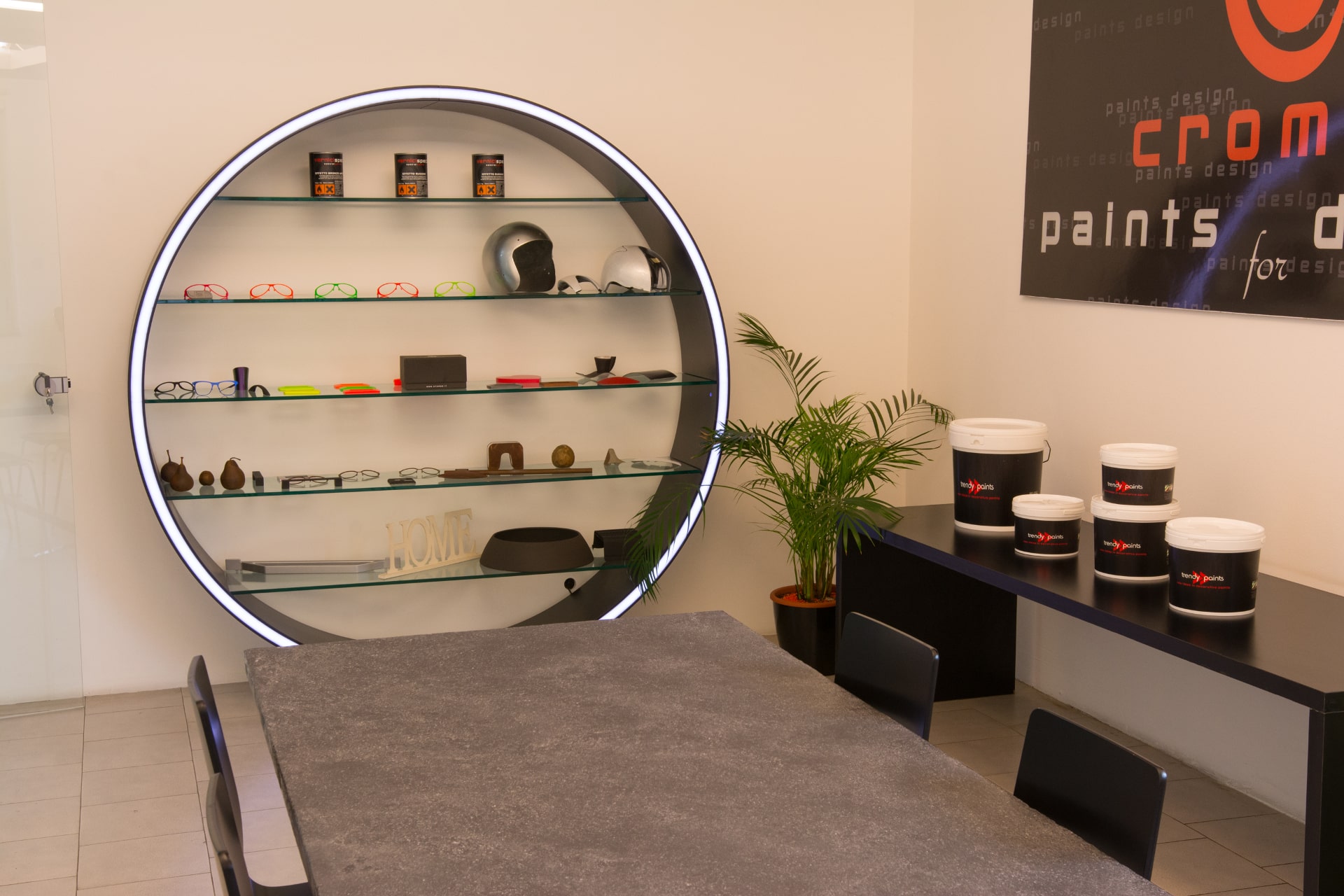 Cromas paints for professional use
Cromas is a company specialized in the production of special paints, designed for professional use and craft.
Suitable for interior design, contract, automotive and accessories employed in several fields.
Cromas paints for professional use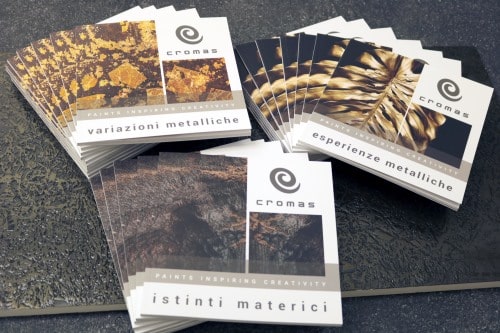 Our finishes can be applied to different materials from wood to metal, and plastic. Our paints are suitable for indoors and outdoors, for big and small surfaces.
Cromas paints for professional use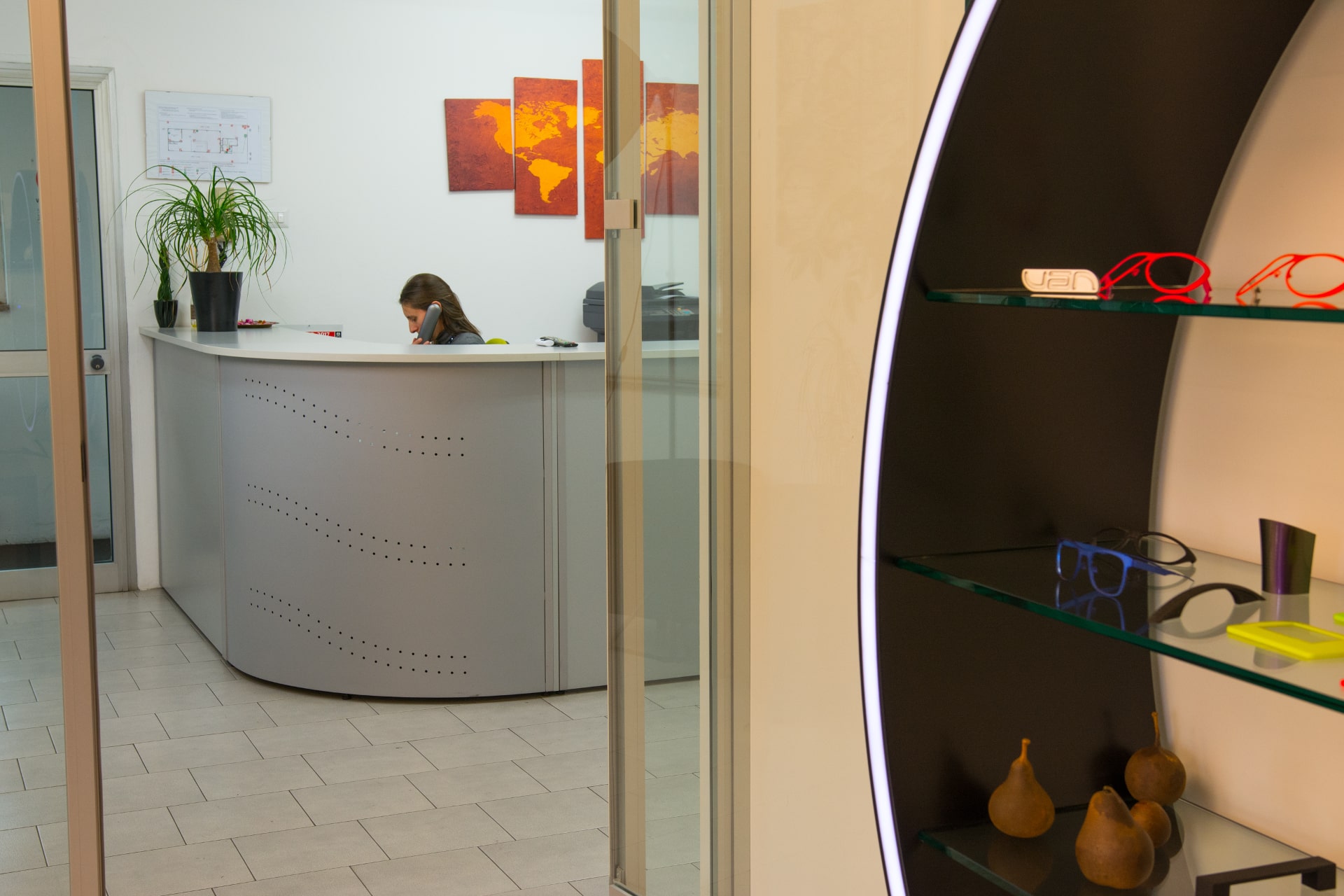 Cromas paints for professional use
We suggest the best application techniques for each of the paints included in our collections to help you reach the best results in terms of aesthetics, functionality and durability.
We provide paint solutions to designers, architects and planners, supported by the studies carried in our Research and Development Laboratory
We are people meeting other people: we listen to their plans, welcome their ideas, advice the more effective way of application that allows artifacts achieve original effects or to last a certain visual sensation.
We love aesthetic, meant as the visual impact and the texture that our finish can give to any object.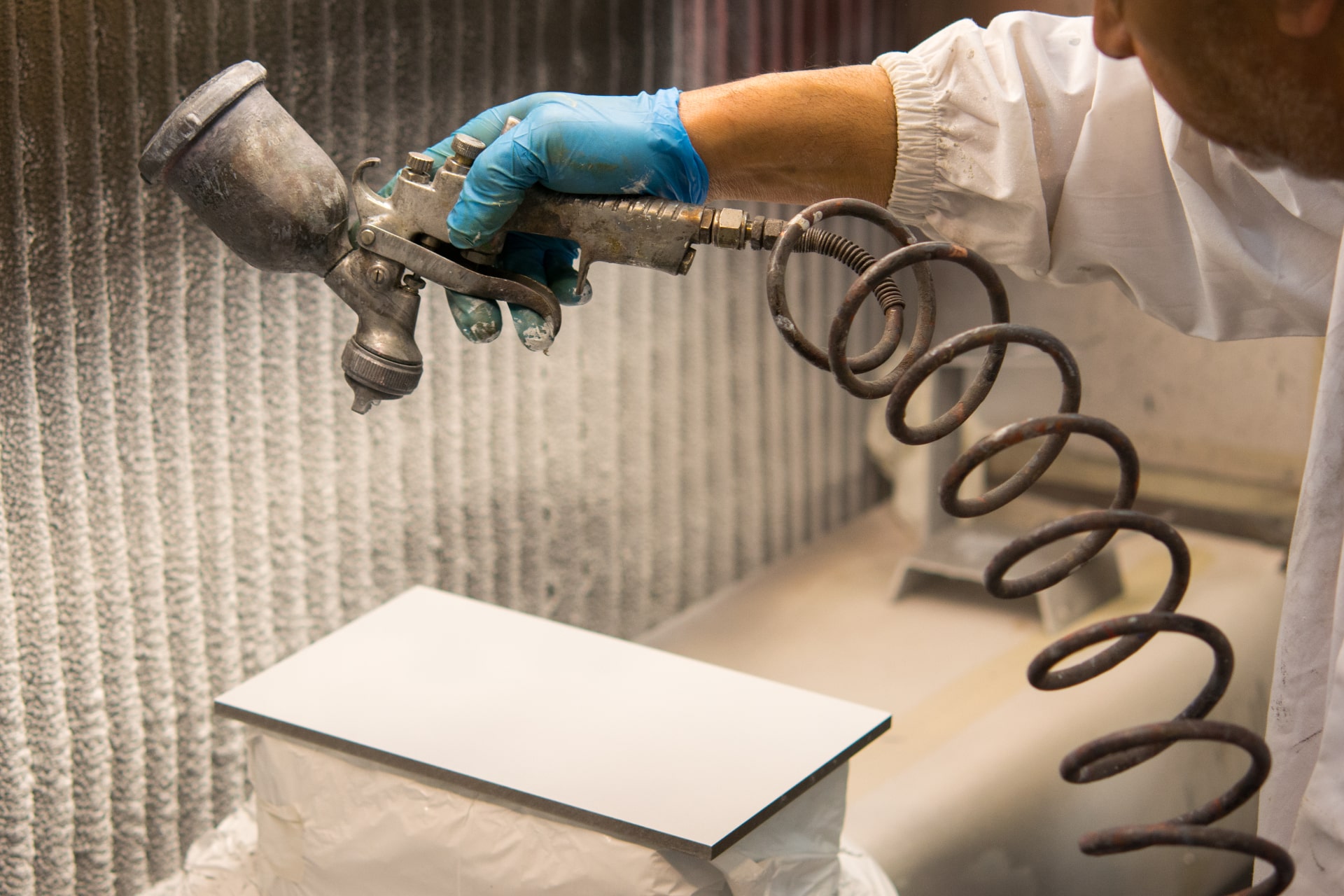 Cromas paints for professional use
We love the transformation power that our paints can apply to a wide range of surfaces and materials, to create original works, to reproduce colors and shades, finishes, textures and the materic effect.
We offer paints with surprising decorative and visual effects able to convey elegance and strenght, able to change the original material a product is made of, in order to place a product on the market with totally new features and functional properties it was lacking before.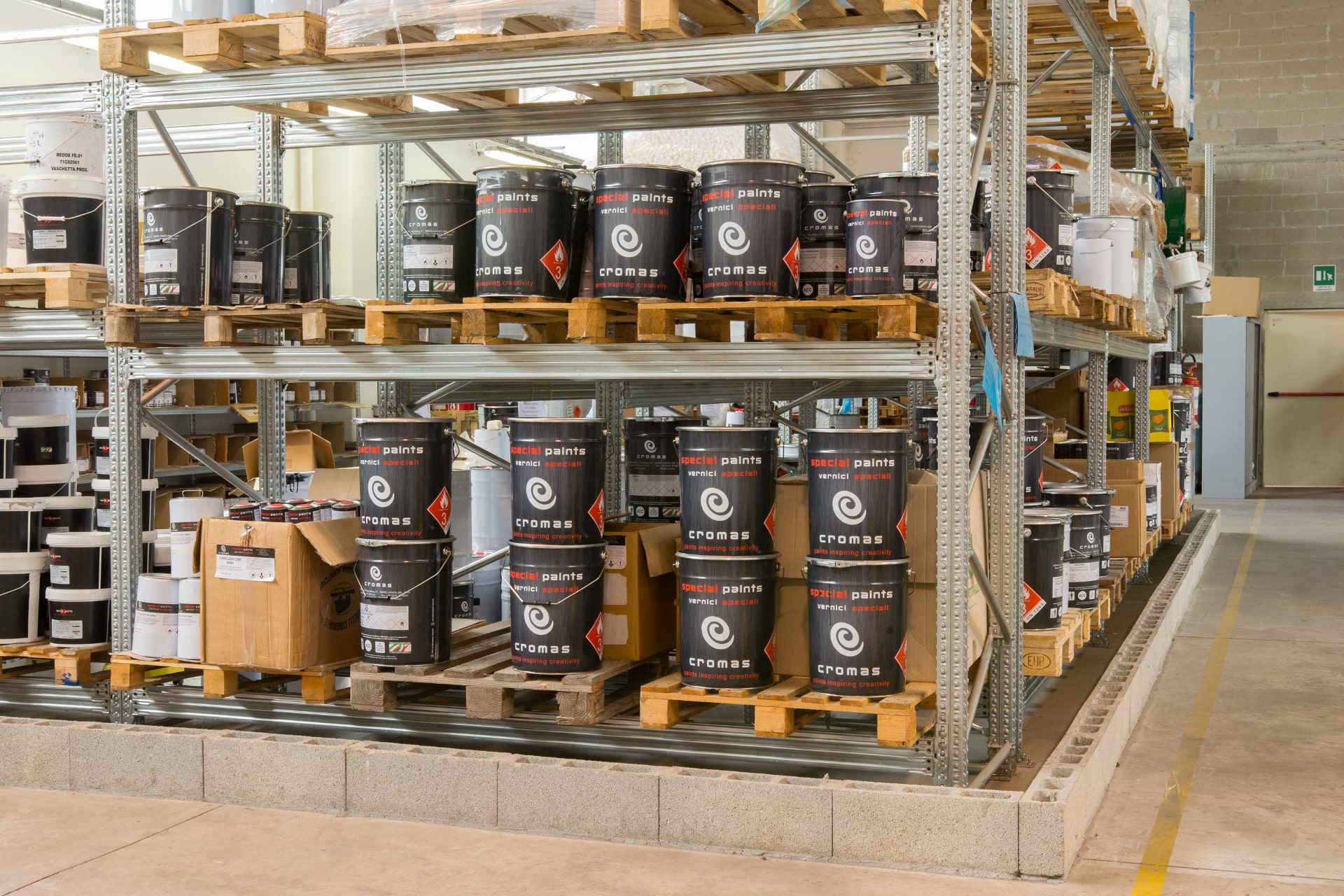 Cromas paints for professional use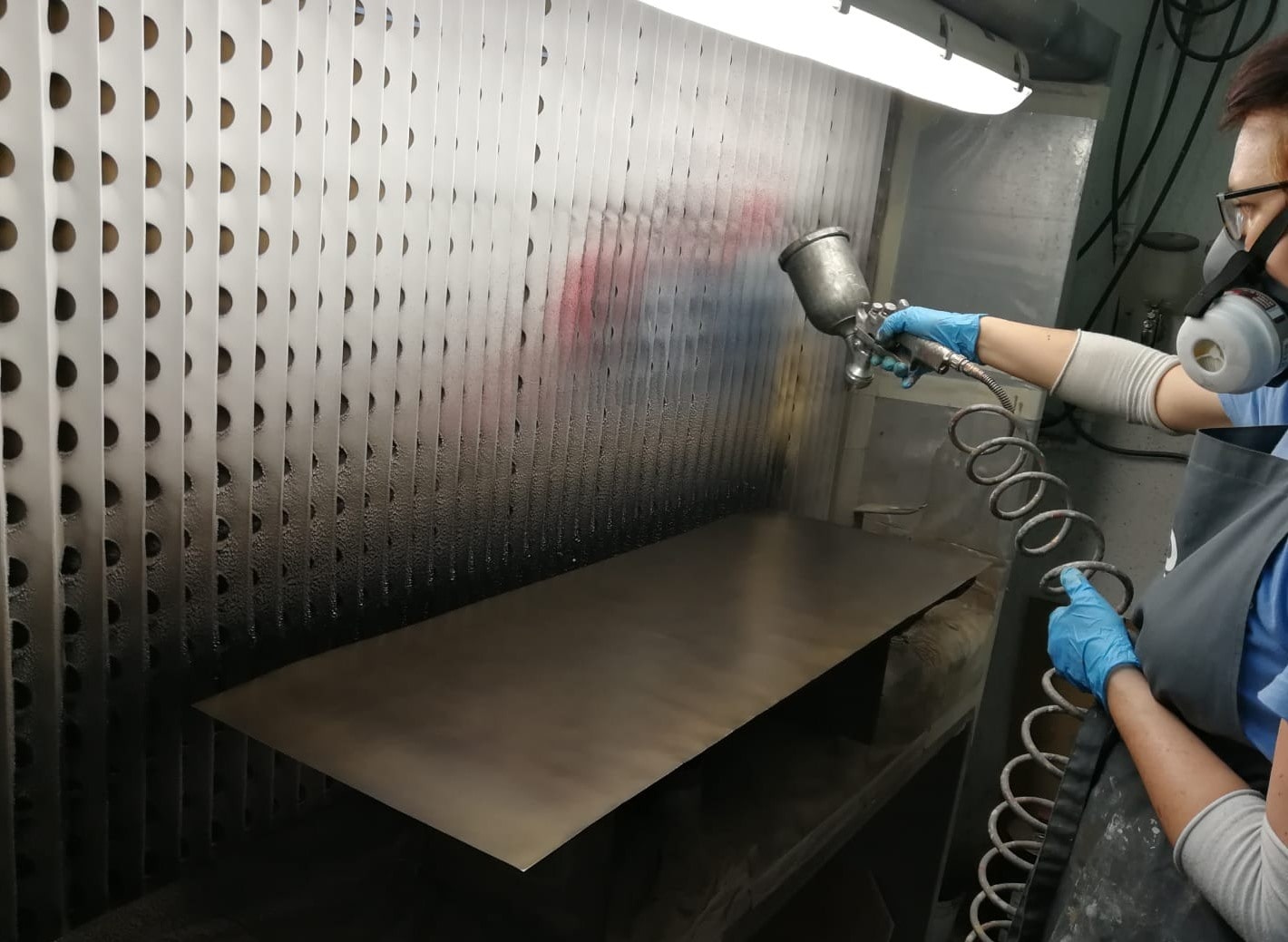 Cromas paints for professional use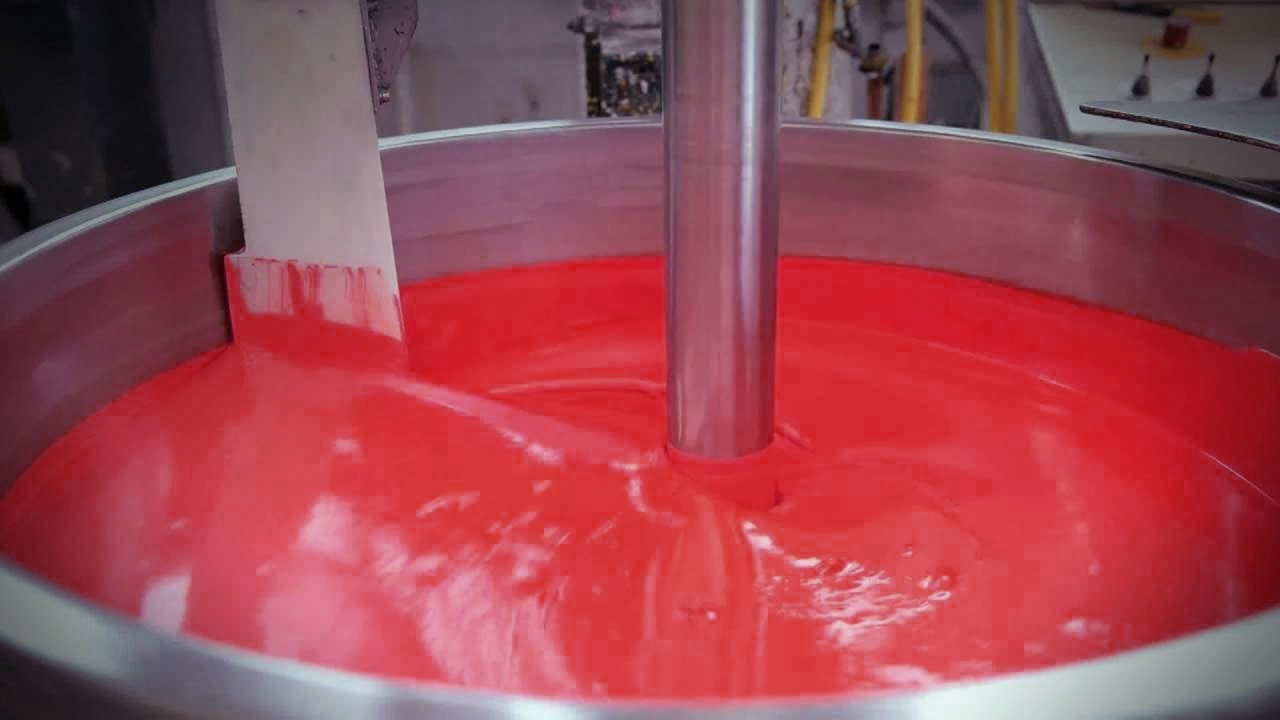 Cromas paints for professional use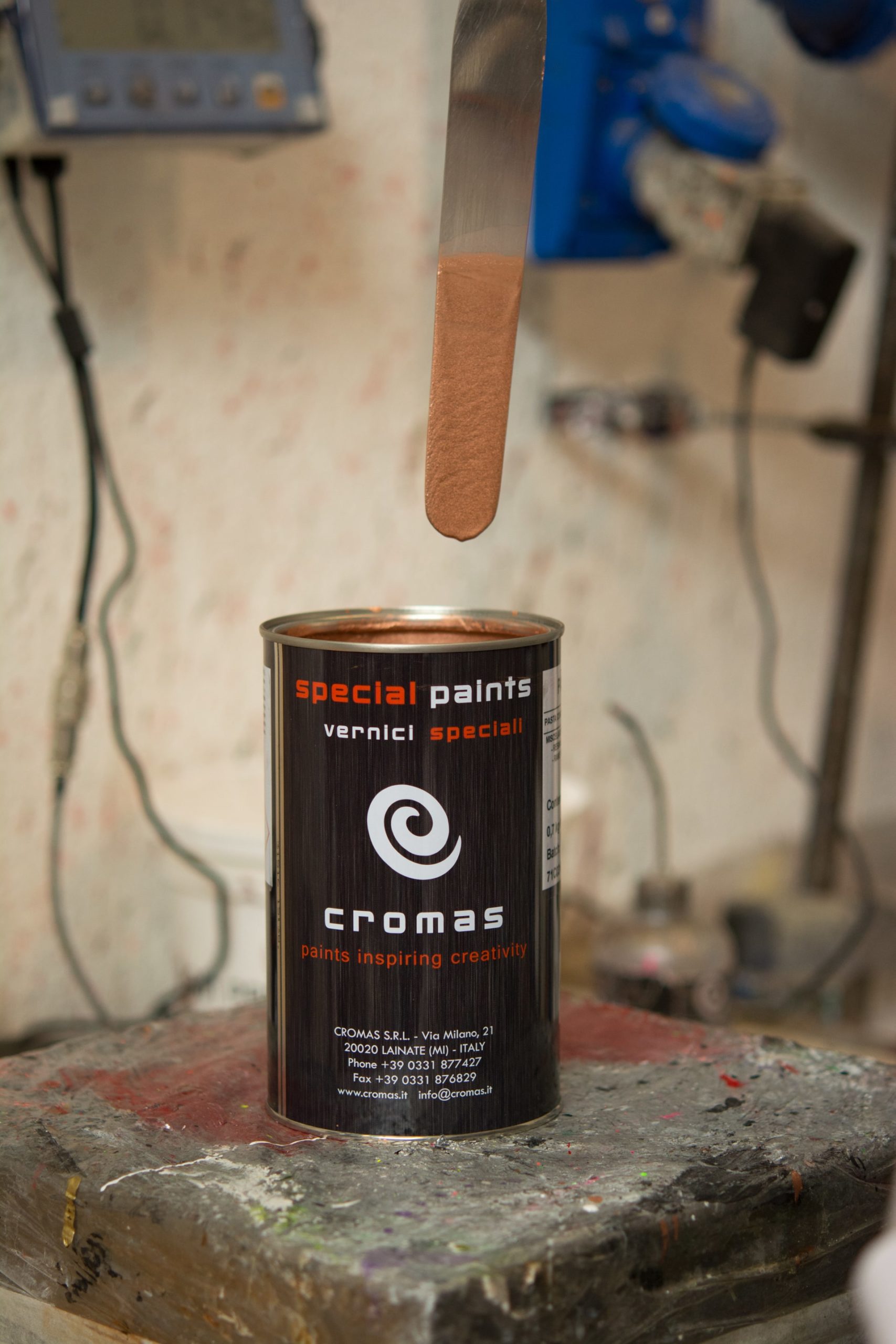 We love the functionality and practicality that the wide range of our special paints and finishes give to any object and surface.
We also consider the dynamics and challenges of the market, the required level of expertise and updated competence driving us to constantly improve our production of paints.
We are specialized technicians able to advice the best application method perfectly matching with the paint of your choice and the desired visual effect you want to achieve. We follow those ecologic requirements and technical adjustments that can really make the difference. All of that makes us just the perfect professional partner for any of your projects.
Meet Cromas
We will be your constructive support that can help you implement your next project with a top aesthetic and functional touch, the one that you are just looking for.
Enhance your innovations through our unique finishes.
Shape your ideas through our professional solutions.
Paints for professional and artisanal use
Paints studied and produced in Italy
Reproducible results in series production
Cromas paints for professional use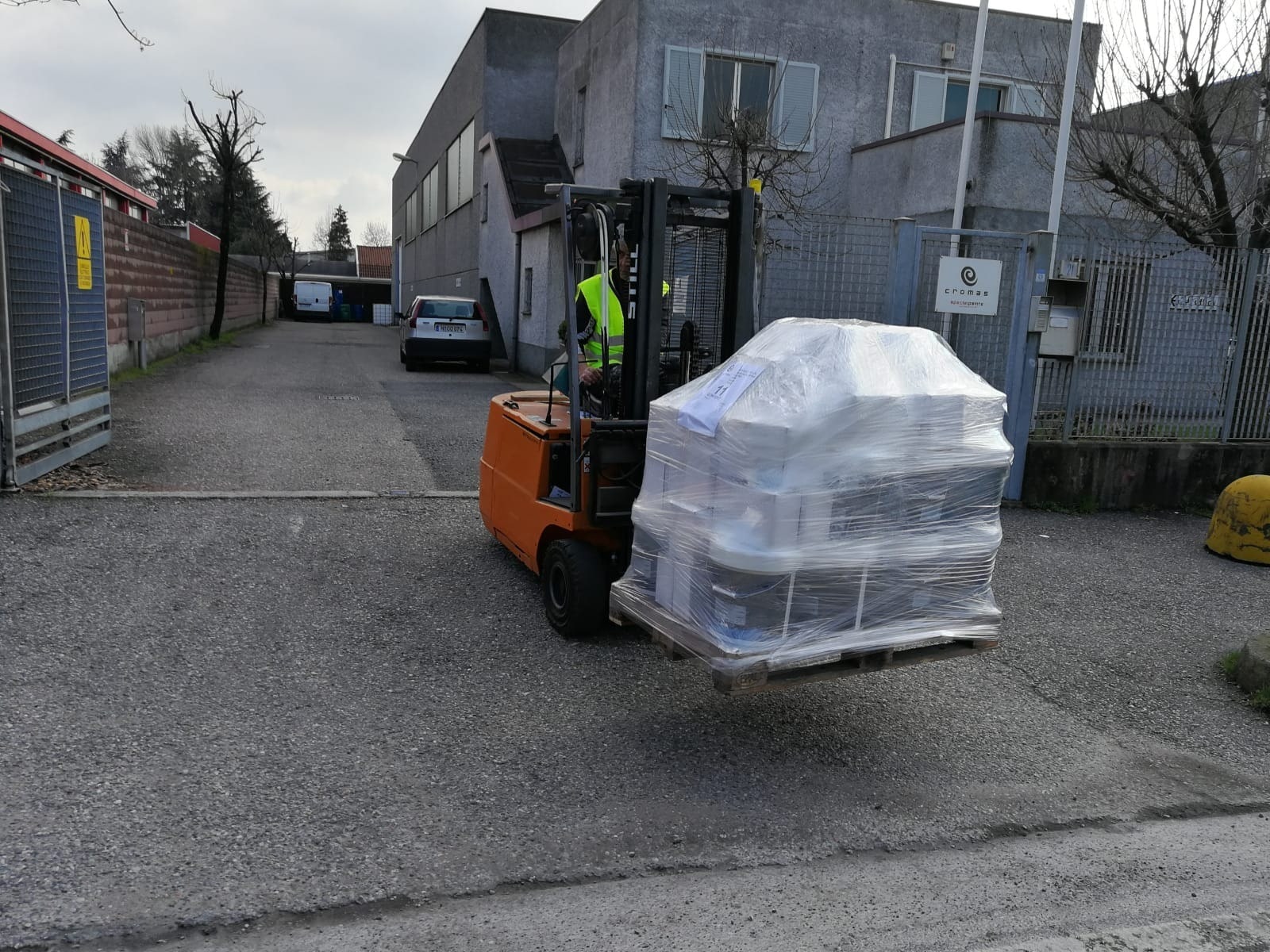 Cromas paints for professional use
BROWSE THROUGH OUR CATALOGUES
Materic Instincts >>>
Metallic Experiences >>>
Metallic Variations >>>
EXPLORE OUR WEBSITE
Special Paints >>>
Materic paints >>>
Technical paints >>>