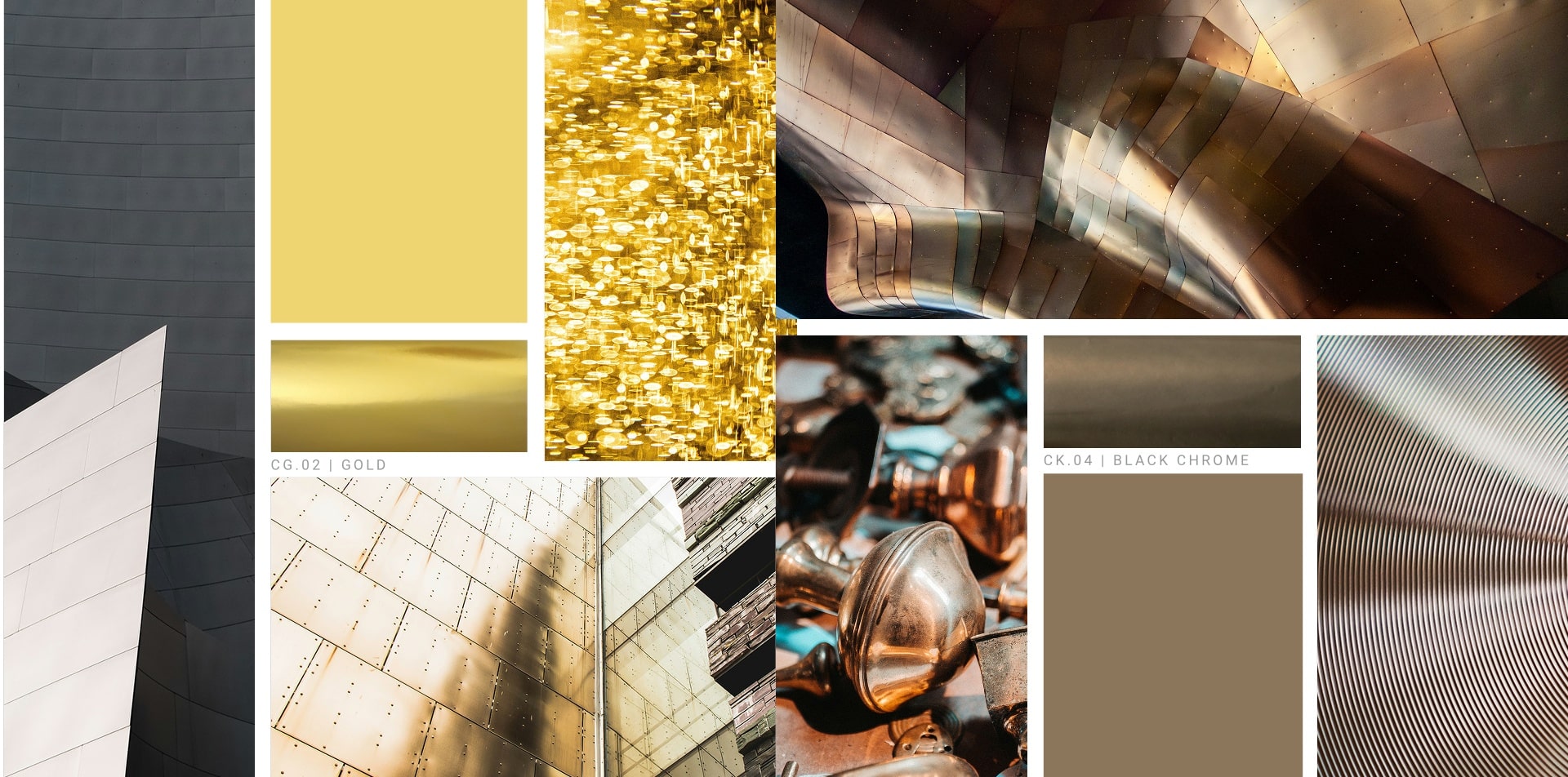 Special paints catalog esperienze metalliche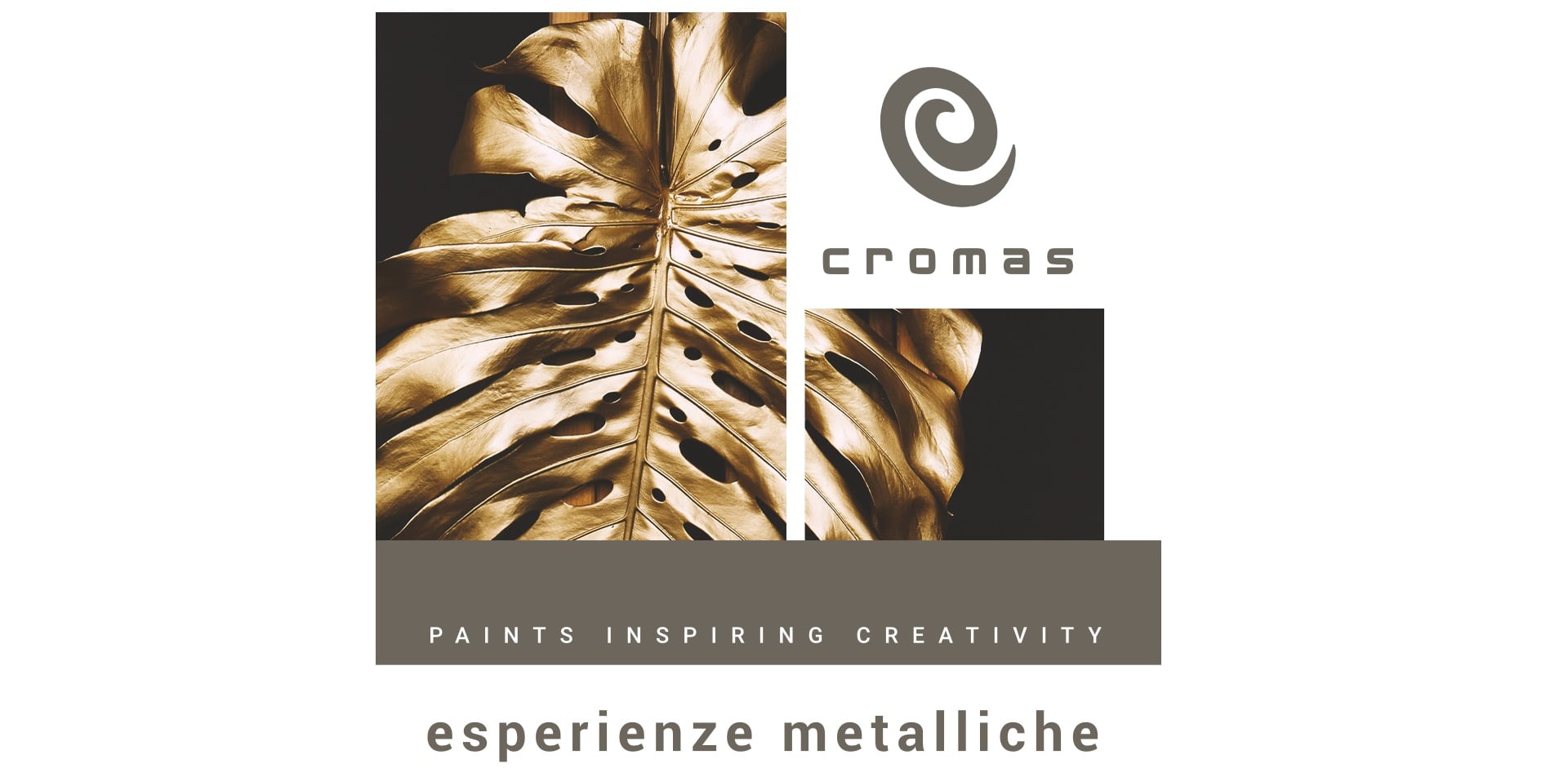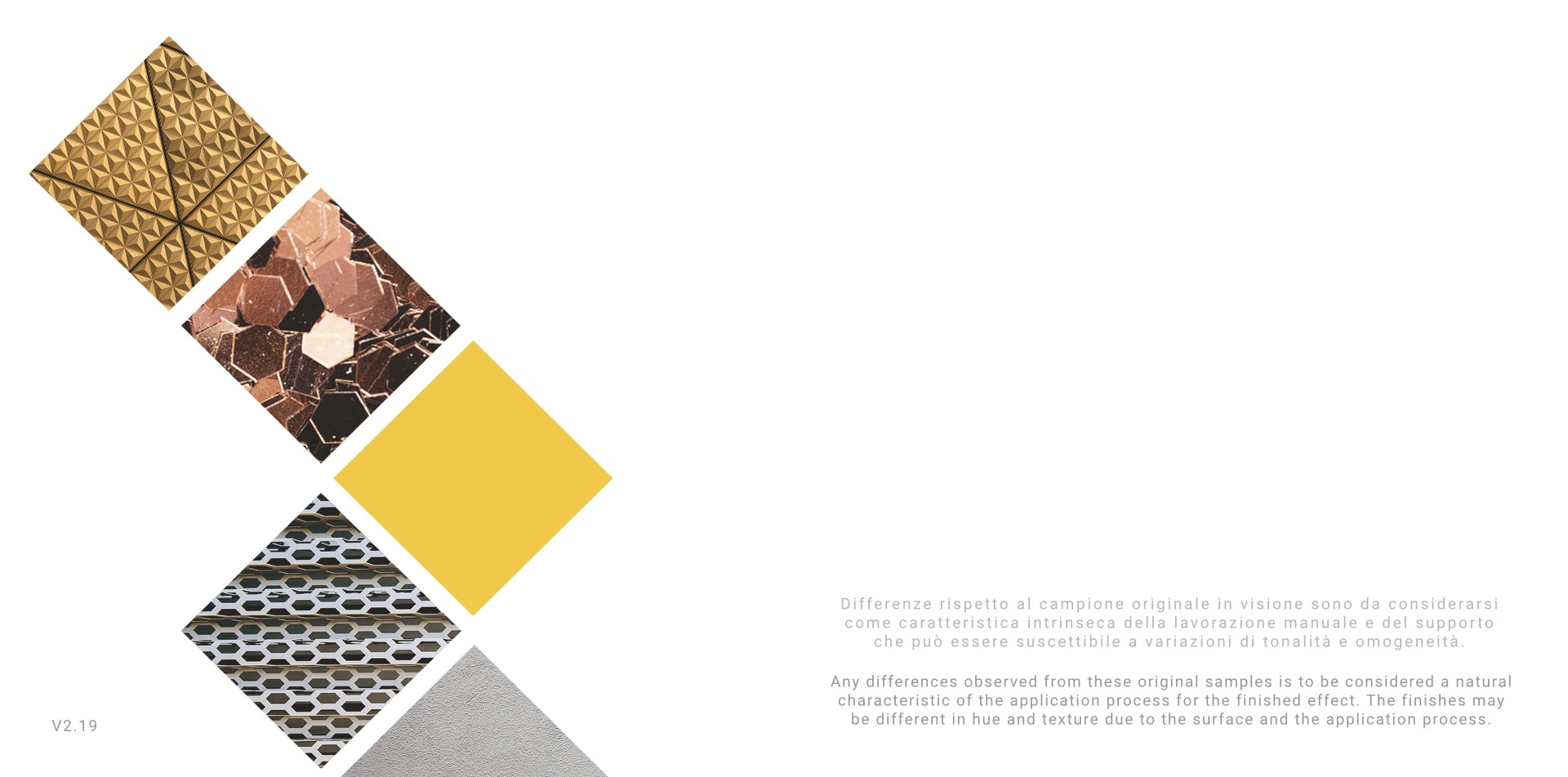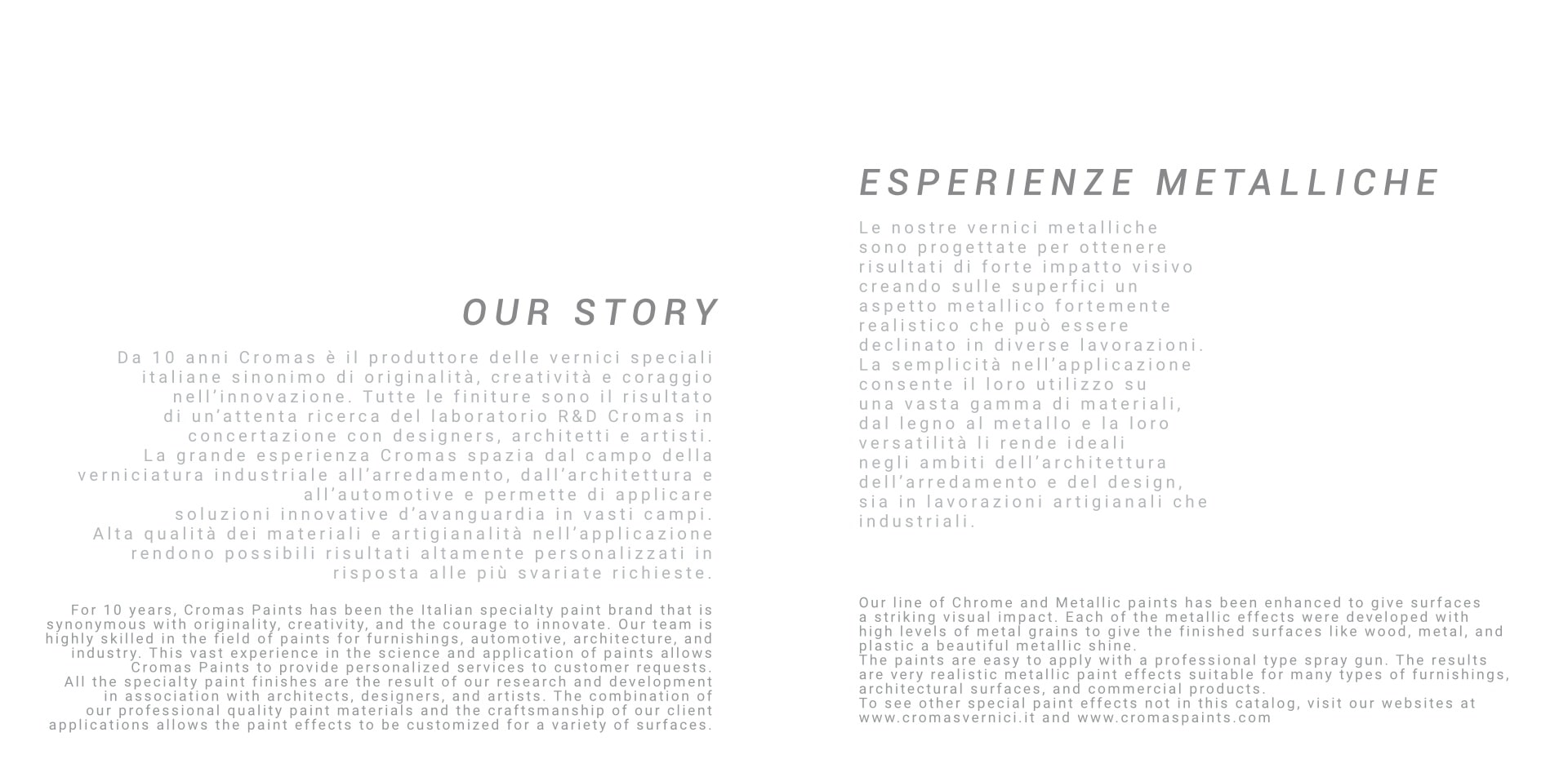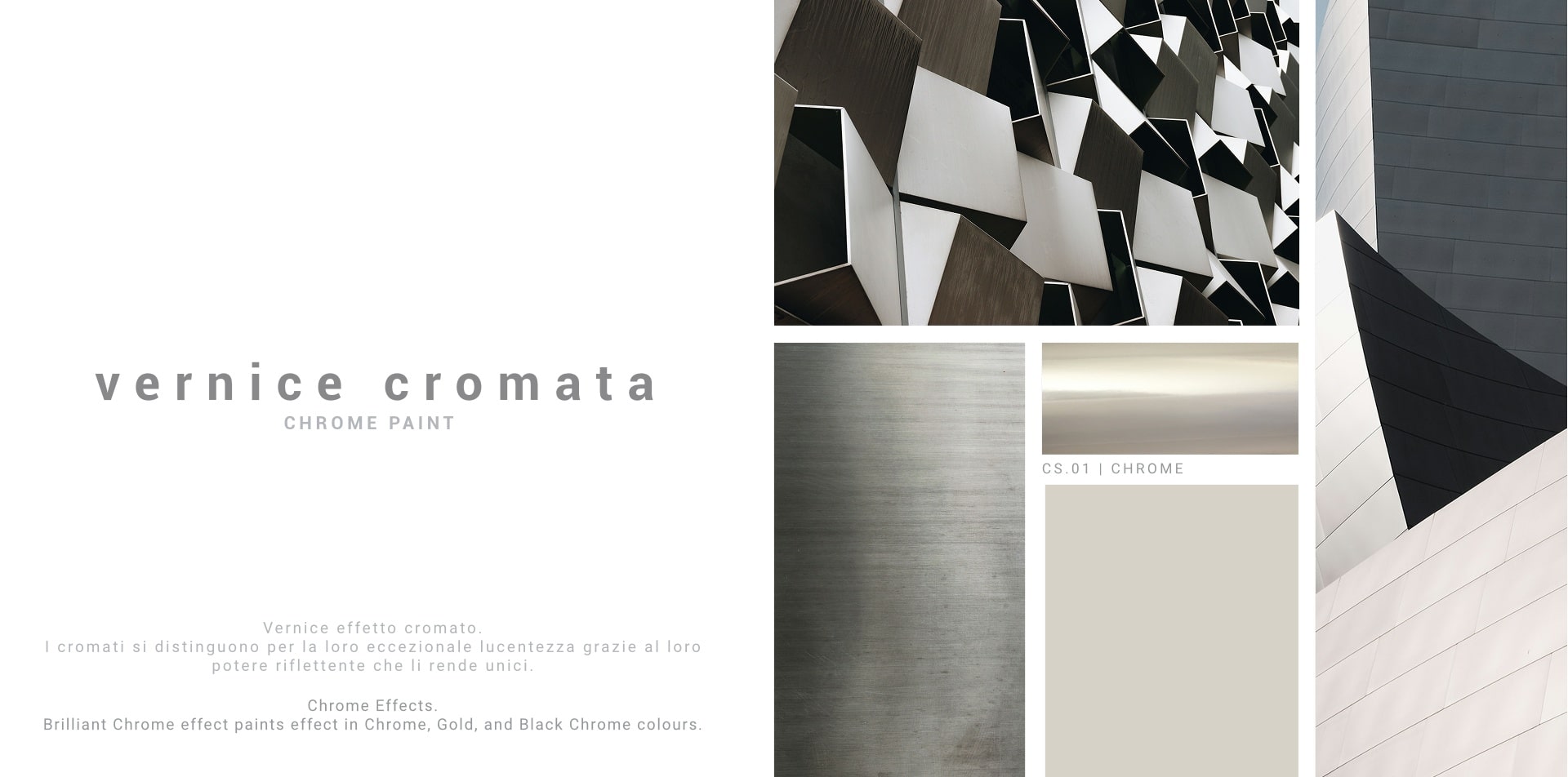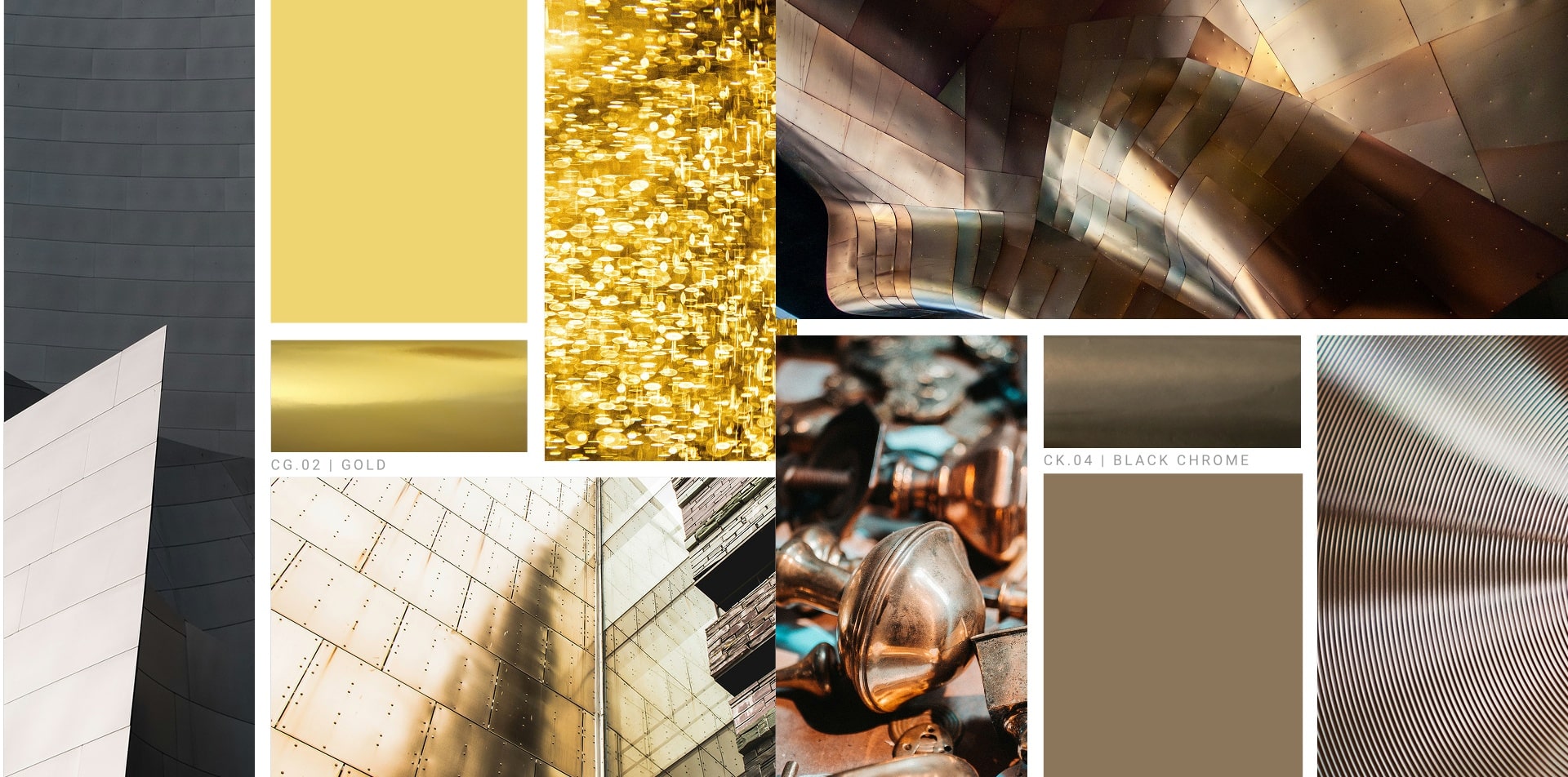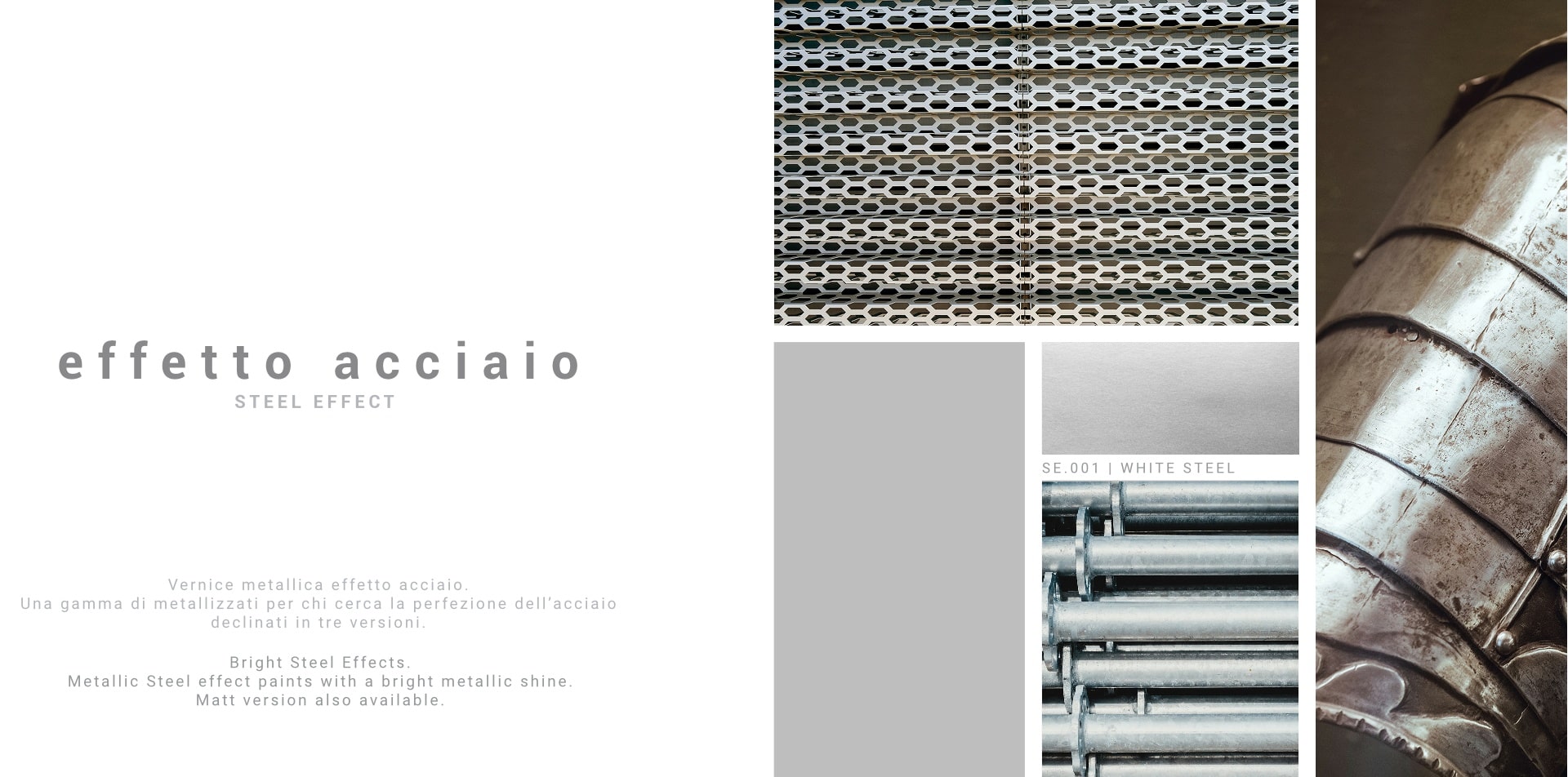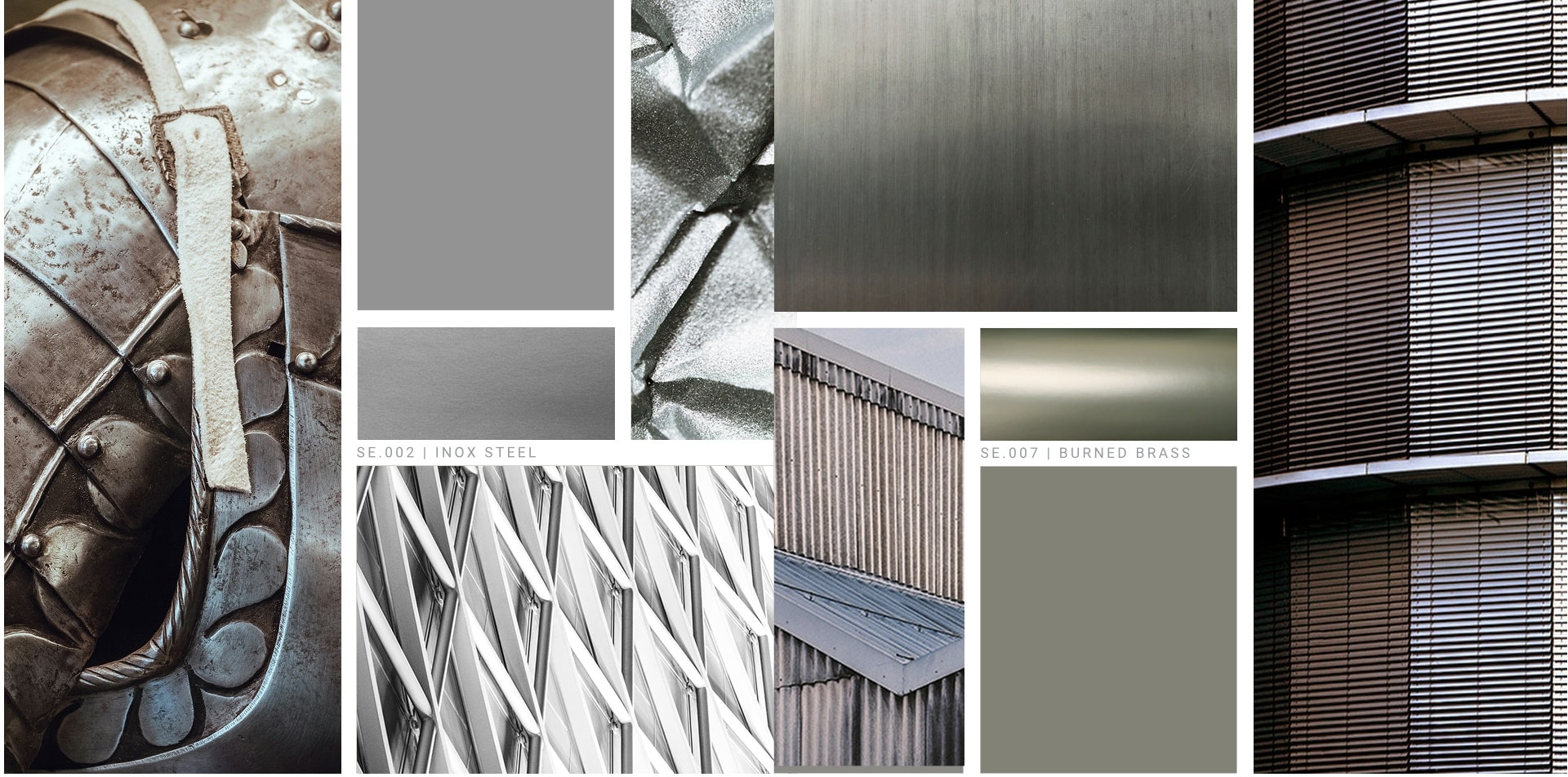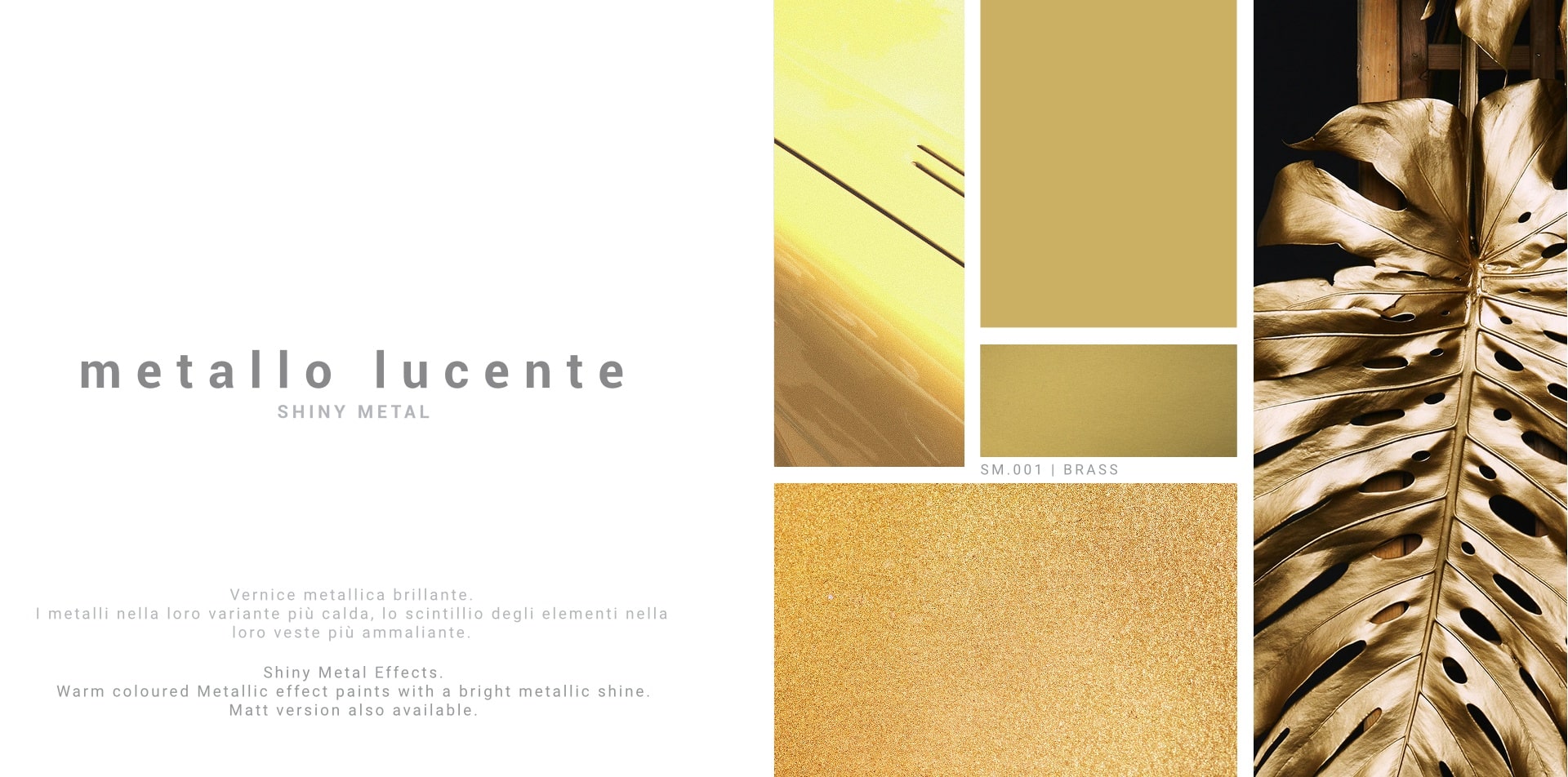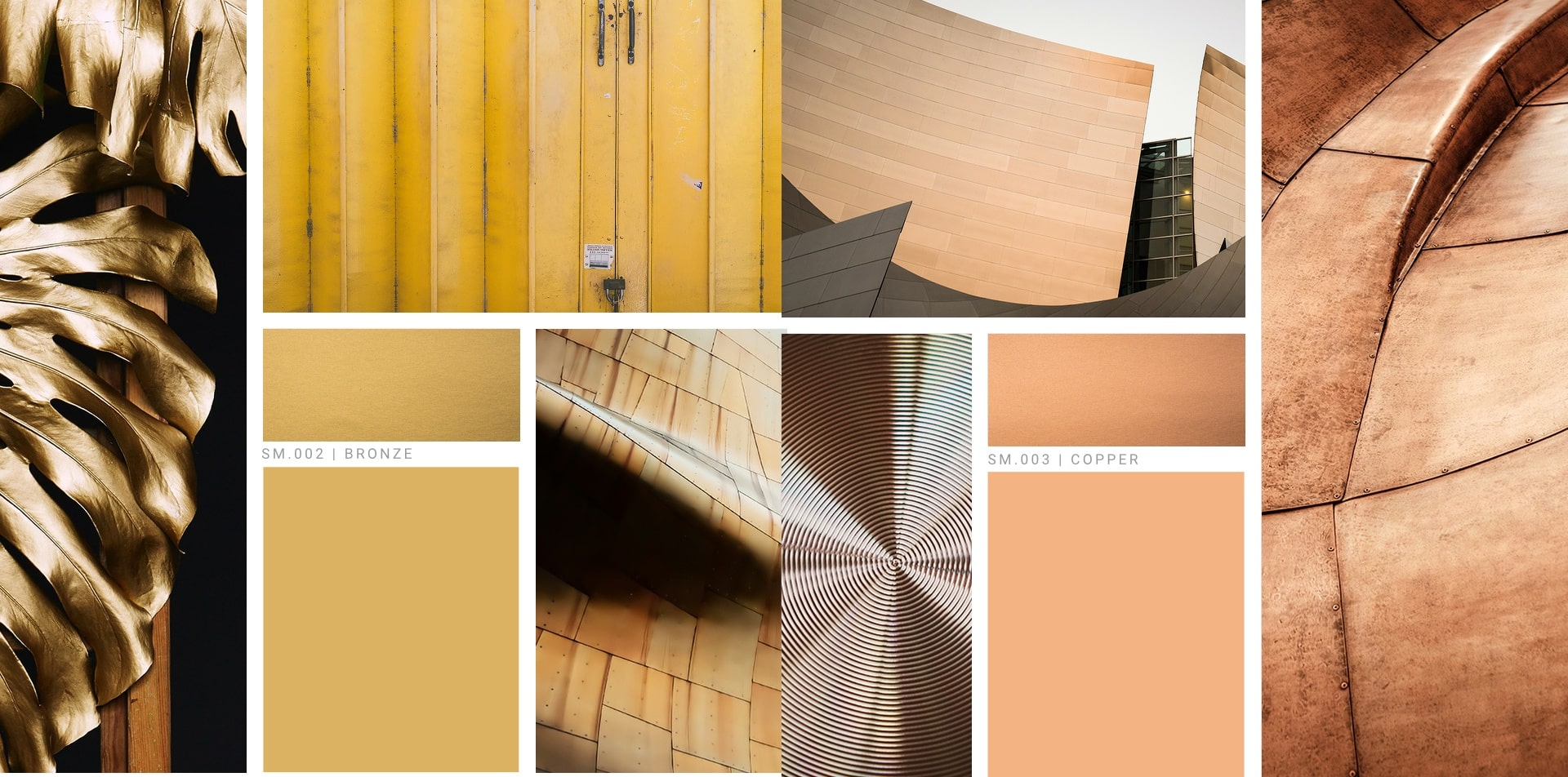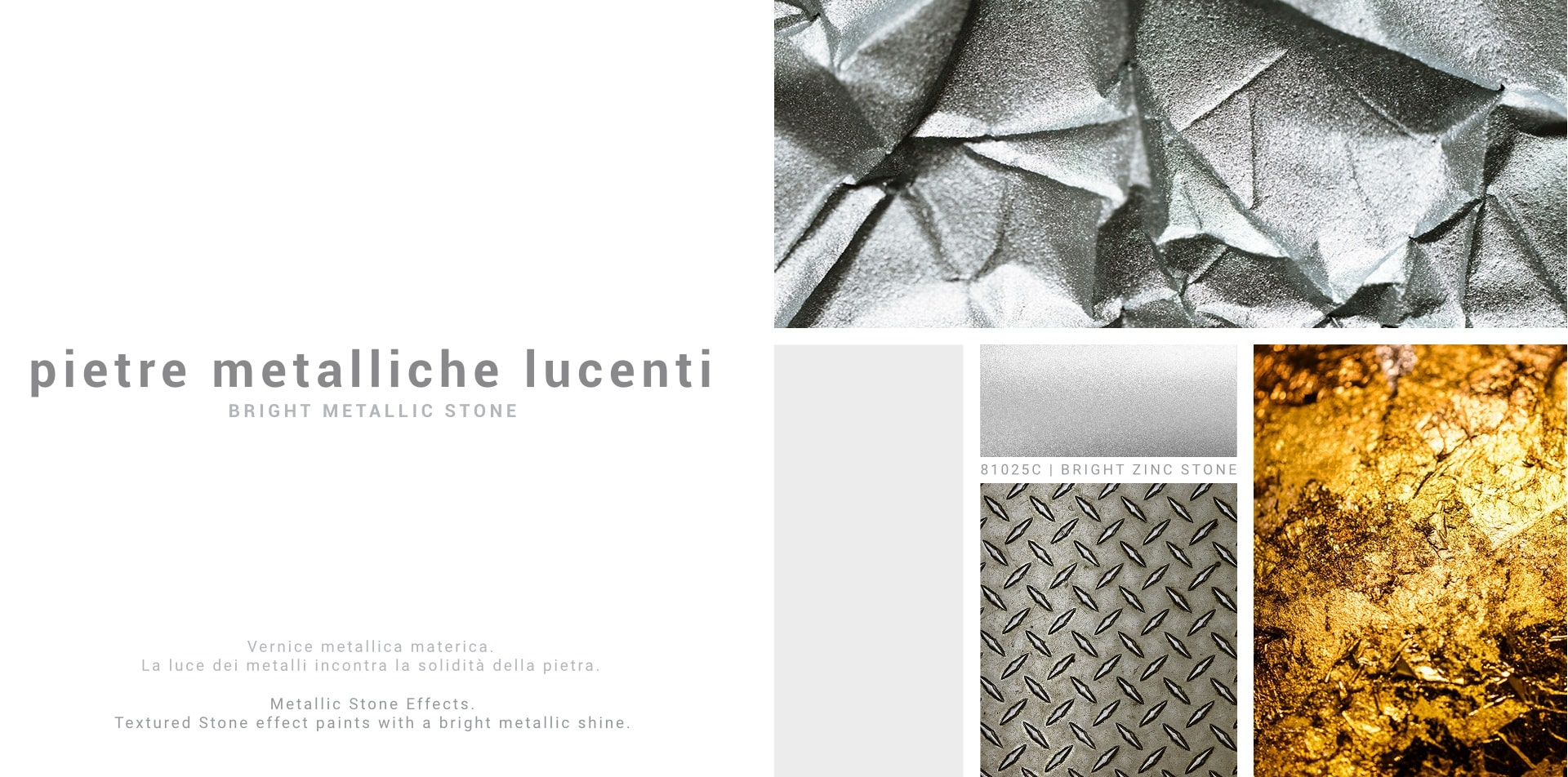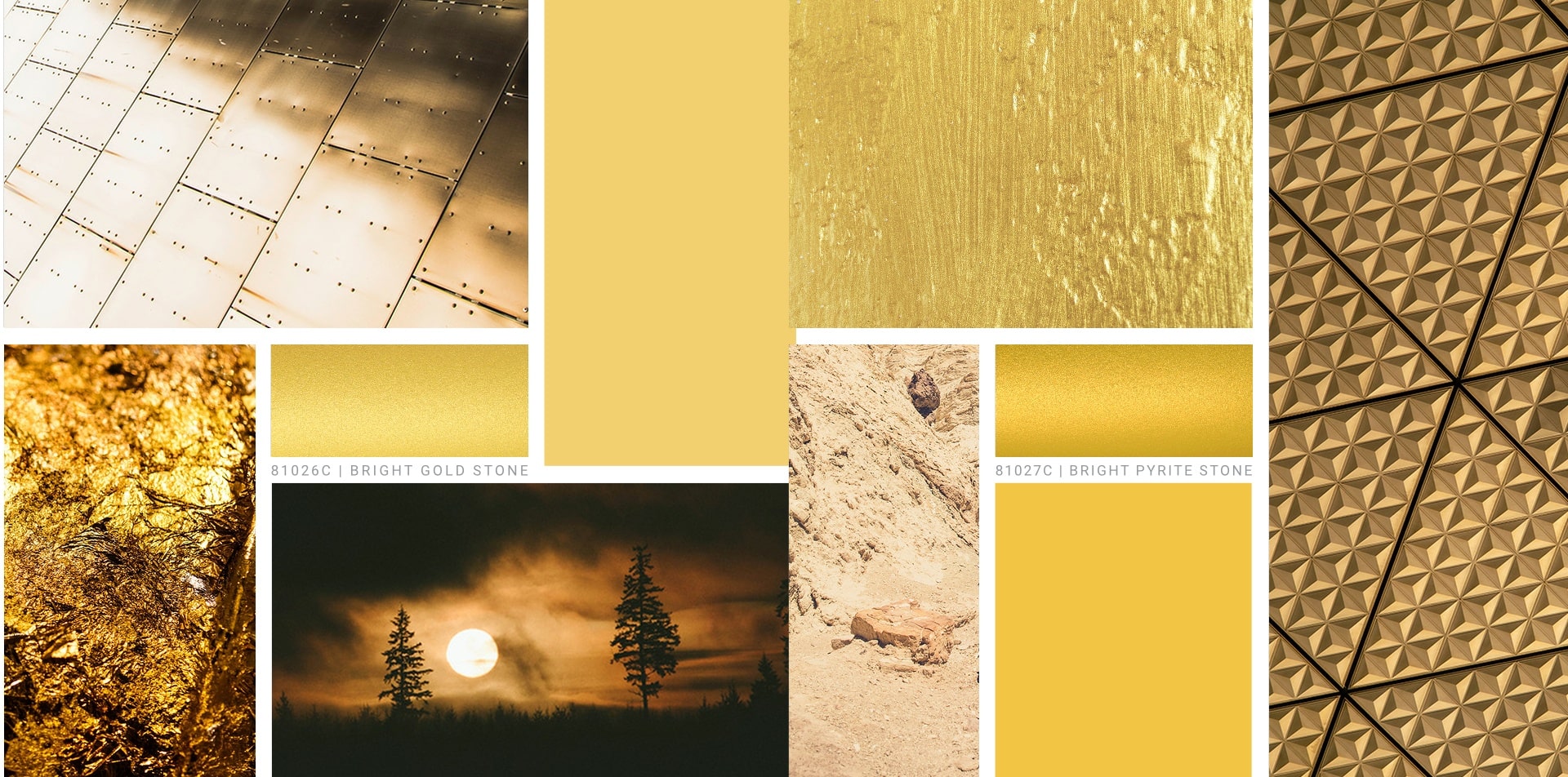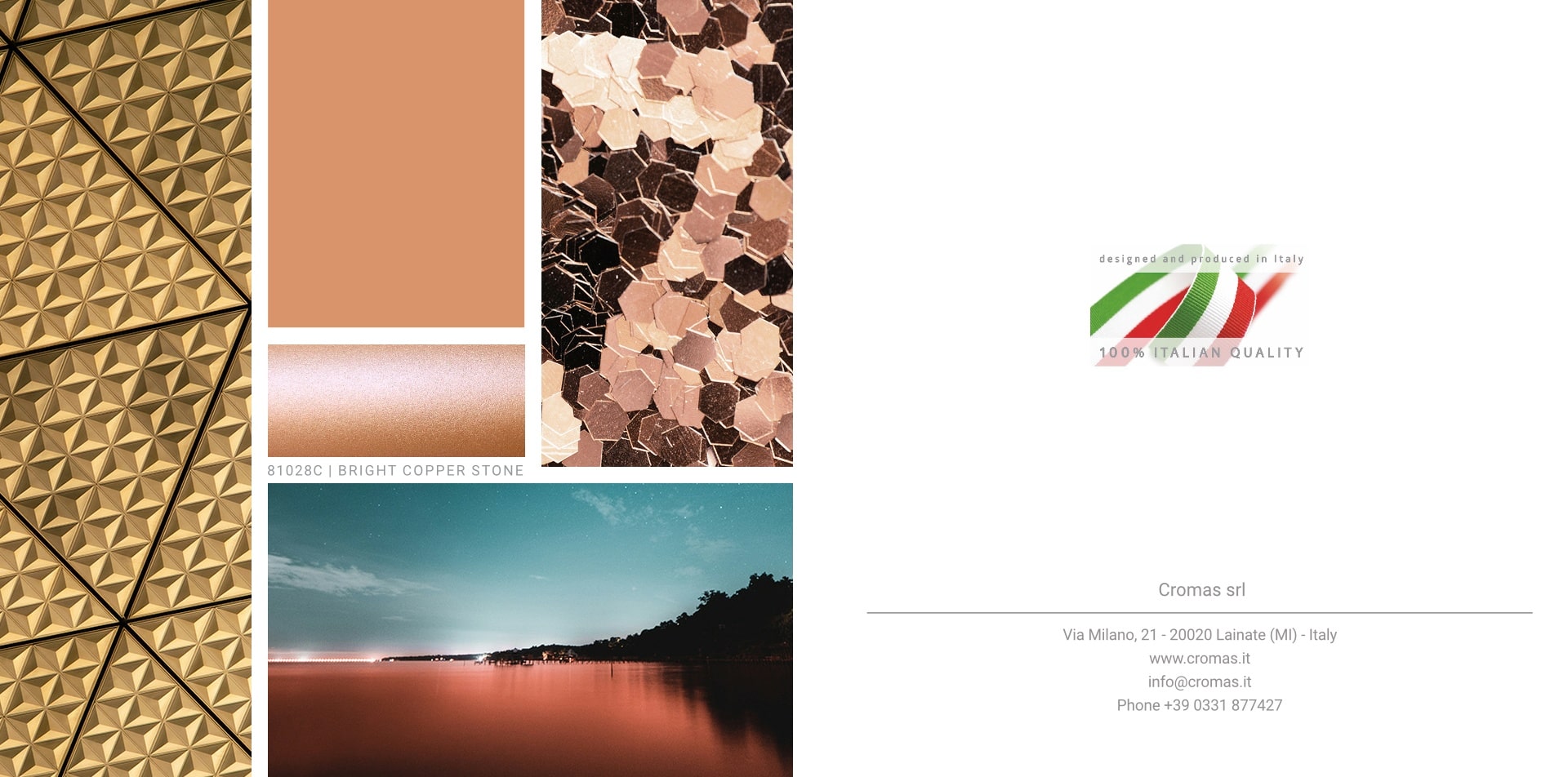 Esperienze Metalliche
Metallic Experiences
All the elegance of the shiny metallic effect
Embellishing an artifact with the Cromas shiny paints
means to create a new version of the same product
or to reproduce the same result as needed,
by covering your artifacts with new esthetic characteristics,
and giving them a new beautiful shiny aspect.
Through our catalog Esperienze Metalliche,
we want to provide finishes with traditional metallic trends,
and we dared to explore also the materic properties of stones to realize a
paint with a non univocal definition containing also metallic qualities.
A perfect mix, a new one.
Shining, Vibrant, robust.
Artisanal and industrial products can gain new features.
Interior design, furniture, contract, automotive:
the possibilities offered by our paints attain to various and constantly evolving needs.
The metallic finishes of these paints
range from warm colors to cold colors.
Gold. Brass. Silver. Black.
Defined colors.
Through our catalog Esperienze Metalliche we present timeless and elegant metallic effect paints.
Then we provide painting solutions that adopt:
… the brightness of the metal and the reflective power of Chrome paints…
… the hardness and luminosity of everlasting Steel effect…
… beyond luminosity, the brilliance of Shiny metal…
..a unique mix of materiality and metallic shine, as in the Bright metallic stone…
Meet Cromas
We will be your constructive support that can help you implement your next project with a top aesthetic and functional touch, the one that you are just looking for.
Enhance your innovations through our unique finishes.
Shape your ideas through our professional solutions.
Paints for professional and artisanal use
Paints studied and produced in Italy
Reproducible results in series production