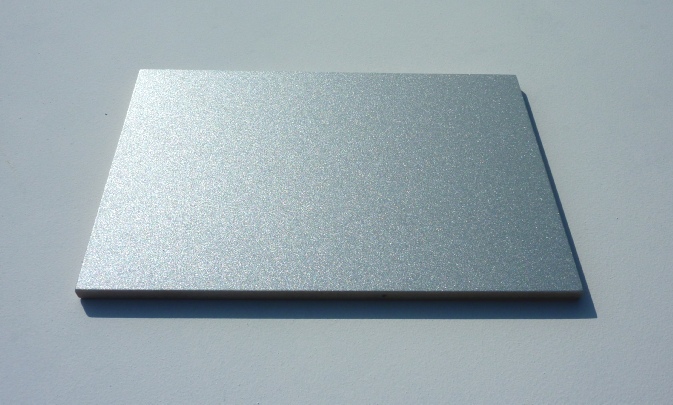 Metallic effect with a remarkable brightness, the colors are extremely shining and alive, especially when they are illuminated directly from the solar light or a lamp.
The coating cycle is simple for many material and surfaces.
The colours displayed are only indicative and can vary from the original. To see the original aspect contact us and we will show you the original.
In addition to the highest reflecting effect, the sweetly texturized tact and the matt aspect, Nettuno is characterized of an extreme resistance to the scratch: try to wash the surface with a bathed sponge and the supperficie it will return like new.
This effect can be applyed with a suitable primer if required on:
wood
metals (iron, aluminium, brass, etc…)
plastics (ABS, ABS-PC, etc…)
glass
The coating cycle is reported in our technical data sheet, if you are interested ask us at info@cromas.it or with our contact form